Cut Your Bills by 10 Percent or More
Mary Hunt, The Cheapskate Monthly
Monday, January 12, 2004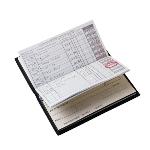 Mail-service pharmacies cannot dispense prescriptions quickly in an emergency, but they are perfect for people who take medication for long-term conditions such as high blood pressure or heart disease. Buying in larger quantities could reduce the cost, so discuss the possibility with your physician.
Medi-Mail: 800-331-1458
AARP Pharmacy Service (AARP membership not required): 800-456-2277
Drugplace.com: 800-881-6325
$$ Saver … These companies will give quotes by phone, as will your local pharmacy. That makes shopping around a whole lot easier.
Increase gas mileage.
The average American car travels 13,000 miles a year and gets 25 miles to a gallon of gasoline. That works out to about $675 per car annually. Adopt new driving habits and you can easily lop off 10 percent, or $67, from that bill:
Empty your car trunk of everything but emergency equipment. Weight is the enemy of gas mileage.
Opt for radial tires. They last longer and save fuel.
Keep your tires inflated. Driving a car on semi-flat tires uses more gas, so check your tires whenever you fill up on gas.
Do not use high-octane gasoline unless the owner's manual specifies it. Mileage efficiency does not increase with more expensive gasoline. Your car will run fine on the cheaper stuff.
Hit the movies early.
Instead of the traditional dinner-and-a-movie, go to the movie during matinee hours, then dinner. Matinee prices may be up to 50 percent off the regular adult admission price, even on weekends; check around.
$$ Saver … While matinee tickets are a bargain, the concession counter is not. Save your appetite for after the film.
Repair it yourself.
When an appliance goes on the fritz, the service call alone can turn into a major expenditure. Here's a secret few people know: Many home-appliance manufacturers offer over-the-phone repair instructions. A technician will analyze the problem, walk you through a few steps, then give you a test to conduct- all for no cost. If a faulty part is the culprit, you can order it by phone.
General Electric, Monogram, RCA, Hotpoint major appliances: 800-626-2000
Whirlpool, Roper, Estate, Holiday major appliances: 800-253-1301
KitchenAid appliances: 800-422-1230
Maytag: 800-688-9900
Amana appliances: 800-843-0304
$$ Saver … Keep a copy of these numbers handy in your phone book, on your bulletin board or in your warranty file folder.
Shop the sales, eat the sales.
Make it a rule to buy and eat what's on sale. That's the best way to consistently lower grocery bills. Instead of sitting down with your recipe box and developing your menu plan for the week, start with the weekly ads from the store where you shop. If chicken, ground beef and red snapper are on sale, build your dinner menus accordingly. Likewise for breakfasts and lunches.
$$ Saver … Following this one tip could slash your yearly food bill by at least 25 percent.
Switch banks.
According to a recent bankrate.com survey, many Americans are spending as much as $300 every year in banking fees. Having access to your money has become very expensive indeed.
Solution? Switch to a credit union if you qualify. Or move your banking to USAA Federal Savings Bank, which provides a full range of financial services for the U.S. military. (you do not need a military connection to open an account.)
Have something to say about this article? Leave your comment via Facebook below!
advertise with us
Example: "Gen 1:1" "John 3" "Moses" "trust"
Advanced Search
Listen to Your Favorite Pastors