Health Insurance: What to do in the Face of Rising Costs
Mary Hunt, Debt-Proof Living
Tuesday, August 15, 2006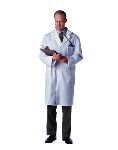 Employment. Getting health insurance coverage as a benefit of employment is your best bet, if at all possible. Some employers offer health benefits to part time employees.
Buy your own
You can find affordable health insurance on your own.
Individual policy. Both Sam's Club and Costco are now offering individual health insurance plans. Check for details.
Paul Zane Pilzer, author of The New Health Insurance Solution: How to Get Cheaper, Better Coverage Without a Traditional Employee Plan (Wiley 2005), says individual policies that you purchase yourself can be half the price or less for the same coverage you'd have with an employer's plan if you are healthy.
Here's an example of Pilzer's findings: The average monthly premium nationwide this year for an individual health insurance policy is $173 for a single healthy male age 35 and $541 for a family of four where the parents are 35 and have two kids, ages 5 and 8. This compares with monthly premiums of $375 for an individual and $1,166 for a family enrolled in an equivalent employer plan.
Individul insurance has its bonuses, says Pilzer, mainly that it stays with you no matter what job you have. But it can get confusing and expensive.
For example a 26-year-old woman in Peoria, Ill. who opts for a $5,000 deductible would pay $39 a month according to eHealthInsurance, an online marketplace for individual and family plans. Sounds cheap? The premium is quite low, but don't forget she has to pay the first $5,000 each calendar year before benefits kick in.
For a $1,000 deductible plan her monthly premium would jump to $112. But it's not as simple as just comparing monthly premiums. She must look carefully at all of the details of each policy.
Temporary policy. This is a good option if you are between jobs or for some other reason will be without health insurance for only a few months. You can get a high-deductible, short-term policy in a day (no long waiting periods) with coverage that will last up to 12 months.
Some university alumni associations offer short-term and long-term health care insurance programs to their members.  That  might be a good reason to join your alumni group. Or search online Golden Rule.com and eHealthInsurance.com.
HDHP. High-deductible health plans (HDHP) have in the past been recommended as a great way to reduce the annual premium for health insurance if you are buying  insurance on your own. The higher the deductible, the lower the premium.
And now many employers are offering HDHPs as a health-care choice. Should you make the switch? You should if you are healthy because you will save big.
Generally, this is how HDHPs work: You pay for all expenses up to the annual deductible—at least $1,000 for singles and $2,000 for families.
But there may be another benefit to consider. Your insurance provider has likely negotiated the costs of services with your doctors and hospitals. Take a colonoscopy, for example. The "retail" price the hospital charges may be $4,000. But your insurance company has negotiated that down to $2,800 for its clients. If your deductible is $2,000 your out-of-pocket charge will be $800, not the difference between $4,000 and the $2,000 deductible.
Health savings accounts. If you have a HSA-qualified HDHP (stay with me), the IRS will allow you to open a special savings account where you or your employer (or both)can contribute before-tax dollars that can be invested and earn interest tax-deferred, year after year. Withdrawals for qualified medical expenses also are tax-free. Even more, if you switch jobs, the account is yours unlike other reimbursement accounts that are not portable. You can use this money to cover your out-of-pocket medical expenses.
Have something to say about this article? Leave your comment via Facebook below!
advertise with us
Example: "Gen 1:1" "John 3" "Moses" "trust"
Advanced Search
Listen to Your Favorite Pastors