Is Tithing for the New Testament Believer?
Cortni Marrazzo
Thursday, July 17, 2008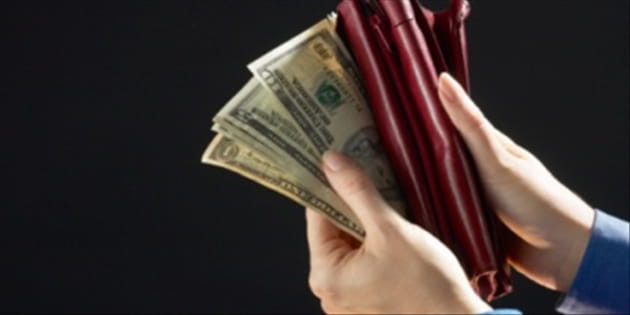 Old Testament vs. New Testament
Whether the tithe is only for Old Testament or if it is also included in the New Testament is probably the most debated issue. The scripture most frequently referenced regarding the tithe is indeed in the Old Testament (Malachi 3:10-12), but the tithe is also referenced in the New Testament. In Matthew 23:23, Jesus talks to the Pharisees, condemning them for tithing to the penny but neglecting the more important issues of justice, mercy and faith. He then goes on to tell them that they should in fact tithe, but that they shouldn't neglect the more important things. Jesus recognized the importance of keeping the tithe and we should, too.
There are many practices in the Old Testament that don't make sense to us today, yet many of these ancient ways carry over to the New Testament law of grace as part of Christ's promise to not abolish the law, but to fulfill it (Matthew 5:17). For instance we no longer sacrifice animals but as believers we are called to offer ourselves up as a living sacrifice (Rom 12:1). Men no longer are required to be circumcised, but we all have a circumcision of the heart through the Holy Spirit (Rom 2:29). Most of us don't have grain and produce to bring to the storehouse, but we do have incomes that we can bring the first tenth of into the church. In other words, just because something is written in the Old Testament doesn't mean it lacks application to us today in some way or another. One Crosswalk.com member, Zoe4Ever, left a comment on my previous article regarding this principle that I found insightful:
When I think of Christians asking themselves whether "tithing" is commanded in the Bible, is an Old Testament or New Testament teaching, I wonder how many of these Christians "send back" the many scriptural blessings God has given His people in the Old Testament. How many people when they are blessed and given hope through the mention of God's works, words etc. through the Old Testament Scriptures say 'I don't receive this or that blessing or confirmation because it's in the Old Testament'?"
While it is true that we are no longer under the old law, that we are under grace, we must not forget the purpose of grace: to help us live for God and do the things He wants us to do. Romans 8:4 tells us that Jesus came that the righteous requirement of the law might be fully met in us, not so that we could altogether dismiss it. And Romans 3:21-31 talks about how we have righteousness through faith and not through following the law, but verse 31 adds "Do we, then, nullify the law by this faith? Not at all! Rather, we uphold the law." God's grace gives us the power and ability to tithe!
Have something to say about this article? Leave your comment via Facebook below!
advertise with us
Example: "Gen 1:1" "John 3" "Moses" "trust"
Advanced Search
Listen to Your Favorite Pastors