Make Your Wealth Last for the Second Half of Life
Whitney Hopler, Live It Editor
Wednesday, September 24, 2003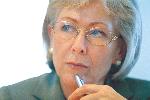 • Keep your expected longevity in mind when making plans.  Of course, no one can predict when he or she will pass away.  But consider your family history of longevity, your health, and your lifestyle and plan accordingly with life insurance, timing of investments, etc.
• Have a plan to deal with your financial surpluses.  Make sure you give to God's work generously – until all the needs that God has laid on your heart are satisfied.
• Keep in mind that not all your expenses will go down; in fact, some will go up.  Seniors often expect their living expenses to go down once they retire from full-time work, but some expenses (such as medical insurance, prescription drugs, travel, and entertainment) often go up.  In general, plan for your retirement expenses to be about 70 to 80 percent of your total expenses before retirement.
• Don't use your money to bail your adult children out of problems.  Only give your adult children money if they have a genuine, temporary emergency or if you want to make a special gift for a specific purpose.  Don't give them funds on an ongoing basis or rescue them from the consequences of poor money management.  (If you do, they won't learn to be responsible).
• Plan for potentially moving to a retirement home, assisted living community, or nursing home before your health forces you to decide.  Weigh your options carefully, and save diligently.  Don't rely on Medicare, which often doesn't help.  If you have significant assets, consider purchasing long-term care insurance.
• Buy insurance to cover big risks, but not small ones.  Save the cost of premiums whenever it's possible for you to handle a risk yourself.
• Obtain and maintain health insurance.  No matter what your employment situation, you simply cannot afford to be without health insurance in the United States today.  Make sure you're covered.  Consider supplementing Medicare with other health insurance to cover the costs Medicare doesn't pay.  Take care of yourself – eating a healthy diet, exercising, getting enough sleep – for preventive health care.
• Reduce your life insurance coverage.  As you get older and have fewer dependents, you need life insurance less and can save the money you would have spent for premiums.
• Make a will, keep it up-to-date, and let people know about it.  Tell your loved ones where you keep your will, and what it contains, so they'll know what to expect and be prepared to follow your instructions.
• Make sure your heirs know enough details about your finances to handle them after you're gone.  Give them all the information they need, including the location of important assets and documents.
• Don't make major decisions for at least one year after the death of a spouse.  Grief can cloud your judgment.  Play it safe.

Adapted from "Wealth to Last: Money Essentials for the Second Half of Life," ©  2003 by Larry Burkett and Ron Blue with Jeremy White, CPA.  Published by Broadman & Holman Publishers, www.lifeway.com.
Larry Burkett was founder and president of Christian Financial Concepts and chairman of the board of Crown Financial Ministries.  He published more than 50 books.  His ministry included a monthly Christian economic newsletter and two daily radio broadcasts – "Money Matters" and "How to Manage Your Money."  Ron Blue is the author of nine books on personal finance from a biblical perspective, including the best-seller "Master Your Money" and the "Master Your Money" video series.
Have something to say about this article? Leave your comment via Facebook below!
advertise with us
Example: "Gen 1:1" "John 3" "Moses" "trust"
Advanced Search
Listen to Your Favorite Pastors