Financial Paperwork: What to Keep, What to Toss
Matt Bell, SoundMindInvesting.com
Monday, June 13, 2011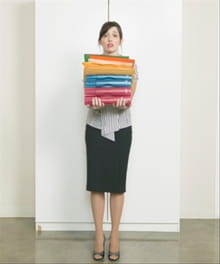 Anyone enjoy filing papers? I didn't think so. But you'll be glad to have done the job with some sense of order should Uncle Sam ever come calling with a question about what you put on line 43 of your 1040 from '08.
I recommend keeping financial paperwork in three different places: an easily accessible day-to-day file cabinet for all financial statements you get in the mail, a doesn't-need-to-be-so-accessible long-term financial file cabinet for statements that should be kept for more than a year, and a safe deposit box.
If you get electronic statements for various bills, set up separate e-mail folders and keep them there. Bookmark the web sites for each of your financial providers as well and keep those bookmarks in a separate bookmark/favorites folder.
Here are my recommendations for what to put where and how long to keep it.
Day-to-Day File Cabinet
Income. Keep your pay stubs throughout the year and then toss them (always shred financial documents you throw away) after you get your W-2 and after you've made sure the info matches up. Then put the W-2 in your income tax folder.
Charitable Giving. Keep statements and receipts you receive throughout the year, but when the year is over you can toss all of the statements other than the year-end statements. Put year-end statements and receipts for other donations in your income tax folder.
Bank or Credit Union Checking/Savings Statements. Same as above – keep monthly statements until you get your year-end tax statement. Then you can throw away the monthly statements (assuming you've been reconciling them each month) and transfer your year-end statement to your income tax folder.
Throughout the year, you can toss ATM receipts as soon as you reconcile them.
Investment Statements. Again, keep monthly or quarterly statements until the end of the year. Then you'll typically get a year-end summary statement and a separate tax statement. Put the summary statements in your Long-Term Financial File Cabinet. Put your year-end tax statements in your income tax folder.
Income Taxes. After filing your taxes, keep your income tax folder, which should contain copies of everything you filed along with supporting documents. Keep these folders in your Long-Term Financial File Cabinet for at least seven years.
Debts. At the end of the year, you can toss your monthly credit card statements and any monthly paperwork related to vehicle, education, or other loans. For loans with tax ramifications such as qualifying student loans, put year-end statements in your income tax folder.
Housing. Put year-end paperwork related to mortgage interest and property taxes in your income tax folder.
Hang onto maintenance, repair, and remodeling receipts and transfer the folder to your Long-Term Financial File Cabinet at the end of the year. These records will come in handy if you ever have problems with something that was worked on before and when you sell your home. Remodeling expenses may impact the value of your home.
I keep our annual homeowner's insurance statement at least until we get the next one so I can see how the premium has changed. If it changes a lot, I find out why and may even get other quotes.
Transportation. Put any year-end paperwork related to items that may be deductible, such as a vehicle leased for business purposes, in your income tax folder at the end of the year.
Keep repair receipts throughout the year, transferring the file to your Long-Term cabinet at the end of the year. When you sell the car, the new owner may want this history.
I hang onto our semi-annual vehicle insurance statements until the next statement for the same reason that I hang onto our homeowner's insurance statements.
Have something to say about this article? Leave your comment via Facebook below!
advertise with us
Example: "Gen 1:1" "John 3" "Moses" "trust"
Advanced Search
Listen to Your Favorite Pastors