Preachers Are Paid To Be Good
Steve Diggs, No Debt, No Sweat! Financial Seminar Ministry
Monday, July 05, 2004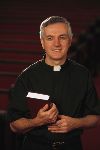 5. Ministers shoot themselves in the foot. Now's the time to do a check up from the neck up! A lot of preachers need to admit what's obvious to their congregants: They aren't very self-disciplined when it comes to handling their money. They do dumb things! Many ministers would make a more credible case for Christ by simply learning how to stay out of money trouble. Today that's easier than ever before. There are lots of good books, seminars and websites that teach this stuff. It behooves every minister to get money smart. Why? For his family, for your members, for the credibility it will bring to Christ's name before an outside world-to say nothing for your own peace of mind.
"So, Diggs," you say, "you've hit us with the problem -- what's the solution?"
Frankly, I'm not sure what the ultimate solution is, but I am prepared to make the following observations for your consideration:
1. People don't get into financial trouble overnight -- and they usually can't fix all that's wrong overnight either. But by learning how money management gets done, and then by determining to make the tough decisions necessary, your future really can be brighter than your past.
2. Get help -- both financial and spiritual. Find someone who understands personal finance (maybe another good Christian) and ask him to lead you through the maze. Treat this for what it is: A spiritual battle. Satan loves to mess with preachers. If he can destroy your spiritual vigor or discredit your ministry -- he can destroy a whole church.
3. Shepherds and ministers need to be friends -- not adversaries. What about all that koinonia stuff we talk about? Isn't it high time to start leveling with one another? I still remember a godly man who has preached for 30 years who told me he was $30,000 in credit card debt and he said, "If my Elders knew about it, I'm afraid they'd fire me." No wonder we have a reputation for shooting our wounded!
Too often leaders are employers instead of brothers and mentors. Many leaders understand financial matters far better than most preachers. Shouldn't they take a proactive lead in teaching and educating their ministers before they get into trouble?
A complete solution to the problem? No. A start? I hope.

Steve Diggs presents the No Debt No Sweat! Christian Money Management Seminar at churches and other venues nationwide. Visit Steve on the Web at www.stevediggs.com or call 615-834-3063. The author of several books, today Steve serves as a minister for the Antioch Church of Christ in Nashville. For 25 years he was President of the Franklin Group, Inc. Steve and Bonnie have four children whom they have home schooled. The family lives in Brentwood, Tennessee.

A complete financial compendium, 19 chapters
• What you can do today to get out of debt and kill the Debt Monster
• A,B,C's of handling your money God's way
• How to save, invest, and retire wisely
• How mutual funds work
• How to stop fighting over money
• What to teach your kids about money
• Learn how home & car buying, college financing and insurance work.
• How to develop a budget that works-FOREVER!
• Features simple charts, graphs, and easy-to-use forms.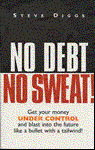 Click here to LEARN MORE or to ORDER
Have something to say about this article? Leave your comment via Facebook below!
advertise with us
Example: "Gen 1:1" "John 3" "Moses" "trust"
Advanced Search
Listen to Your Favorite Pastors