Saving for Your Children's College Education
Steve Scalici, CFP(r), Treasure Coast Financial
Thursday, December 01, 2005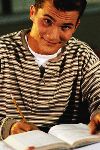 It's that time of year when high school students are turning their thoughts to college. Seniors' applications are due not long after Christmas, and high school juniors are preparing for exams that will go on transcripts colleges will view with scrutiny the following year. But preparing for college begins long before a child's last two years of high school -- for parents, thoughts of college start years earlier and the number one thing on their minds is cost. Funding a child's education can be an overwhelming thought for three main reasons:
1. College is expensive. College can cost upwards of $40,000 per year for a top-ranked university. Even state schools such as FSU and UF can cost $10,000 per year or more when you include living expenses.
2. College is essential. In today's information age, the need for a college degree is more important than ever.
3. College costs are outpacing inflation. While inflation averages around 3% per year, college costs increase by an average of about 6 - 8% per year.
In spite of these factors, with some proper planning and some hard work on yours and your child's part, college can become a reality.
First, as I tell everyone, the best education payment plan is the one in which you encourage your child to earn a scholarship either academically, musically or through sports. If your child is not an athlete, music or grades may be the ticket. Earning a scholarship does not eliminate the need for you save money. Often times, living expenses will still have to be paid.
As for saving for college, I believe there are three viable options:
1. 529 Savings Plans.
2. State Prepaid Tuition Programs.
3. UGMA/UTMA Plans.
Each has its own advantages and disadvantages as outlined below.
529 Savings Plans
The most publicized education plan in recent years is the 529 plan. These plans can be very helpful in your plight to provide for your child's education. These plans allow you to invest money on a tax deferred basis. If the money is used to fund your child's education, you can withdraw the money tax-free*. If your child decides not to go to college, you can transfer the account to another sibling or family member. If you cash in the plan without using it for education, you pay tax on the earnings and a 10% income tax penalty.
*Qualified expenses include tuition, fees, room and board, books, and other supplies needed for attendance of student at an institution of higher education. Make sure to read the plan description for more specific details on fees, expenses, and risks.

Prepaid Tuition Plan
Prepaid Tuition Plans fall under the same tax code as 529 plans. They have many similarities. The biggest differences between prepaid plans and 529 plans are as follows:
1. 529 plans are not guaranteed. The Florida Prepaid plan is guaranteed.
2. You control the investments in a 529 plan. A board of trustees controls your investments in a prepaid plan.
3. 529 plans can be used for any education expenses. Prepaid plans are specific for tuition, dorms, and/or local fees.
Custodial Accounts (AKA UTMA/UGMA accounts).
The Uniform Gift to Minors Act (UGMA) established a simple way for a minor to own securities without requiring the services of an attorney to prepare trust documents or the court appointment of a trustee. The Uniform Transfer to Minors Act (UTMA) is similar, but also allows minors to own other types of property, such as real estate, fine art, patents and royalties, and for the transfers to occur through inheritance. UTMA is slightly more flexible than UGMA.
Have something to say about this article? Leave your comment via Facebook below!
advertise with us
Example: "Gen 1:1" "John 3" "Moses" "trust"
Advanced Search
Listen to Your Favorite Pastors