Smoke, Mirrors, and Money
Steve Diggs, No Debt, No Sweat! Financial Ministry
Monday, March 15, 2004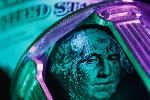 In His parables, Jesus made use of wealthy people. It took financial resources for the good Samaritan to minister to the injured man beside the road. The Bible says, that he "...brought him to an inn, and took care of him. And on the next day he took out two denarii and gave them to the innkeeper and said, 'Take care of him; and whatever more you spend, when I return, I will repay you.'" (Luke 10:34,35 NASV) This good man had more than good intentions-he had the resources to check his injured friend into a hotel. And, folks, we all know that you can't stay at a Hilton for free!
So, if money isn't the problem-what is? The problem is that modern day Christians have bought the big lie. Like the outside world, we have actually convinced ourselves that a bigger house or a newer car will make for happiness. So we work a little later and borrow a little more trying to fill the holes in our hearts. And after we've bought what we thought would make us happy-we are happy. For a day, or two...or, maybe three. Then the cycle begins again.
As Christians we need to become spiritual cardiologists. We need to do more self-exams of our hearts. Maybe a closer examination will help us see that the holes in our hearts are shaped exactly like Jesus-and, nothing else will fill them.
Know this above all else: God is on your side-He's pulling for you. It doesn't matter whether you are doing well financially or trying to get out of smothering debt-God's ways work. God's way really does change lives and legacies. Remember, "Make sure that your character is free from the love of money, being content with what you have; for He Himself has said, "I will never desert you, nor will I forsake you.'" (Hebrews 13:5, NIV)
God does want His people set free from every form of bondage, including financial. Only then will we be at our best for others, ourselves, and the Kingdom work we're here to do!
Steve Diggs presents the No Debt No Sweat! Christian Money Management Seminar at churches and other venues nationwide. Visit Steve on the Web at www.stevediggs.com or call 615-834-3063. The author of several books, today Steve serves as a minister for the Antioch Church of Christ in Nashville. For 25 years he was President of the Franklin Group, Inc. Steve and Bonnie have four children whom they have home schooled. The family lives in Brentwood, Tennessee.

No Debt, No Sweat! shows Christians how to free themselves from the bondage of financial pain. It is written for 2 groups: people who are in financial turmoil and need a successful plan for getting out of debt; and for folks who are financially sound and looking for investment strategies that work.

A complete financial compendium, 19 chapters
* What you can do today to get out of debt and kill the Debt Monster
* A,B,C's of handling your money God's way
* How to save, invest, and retire wisely
* How mutual funds work
* How to stop fighting over money
* What to teach your kids about money
* Learn how home & car buying, college financing and insurance work.
* How to develop a budget that works-FOREVER!
* Features simple charts, graphs, and easy-to-use forms.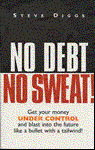 Click here to LEARN MORE or to ORDER
Have something to say about this article? Leave your comment via Facebook below!
advertise with us
Example: "Gen 1:1" "John 3" "Moses" "trust"
Advanced Search
Listen to Your Favorite Pastors