What New Widows Need to Know
Howard Dayton, Baptist Press
Tuesday, March 28, 2006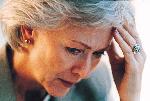 If you're a new widow or widower, chances are your emotions are raw, and the last thing you want to focus on is your finances. But, after the will is read there are some things that are essential for newly widowed spouses to know. So, for your own well-being, it's important to set aside time to deal with the details of providing for yourself financially. You didn't ask to be widowed, but now that you are, there are some things you must do.
A newly widowed person has many decisions to make, none of which should be made hastily. This isn't the time to move, sell or buy a house or car, make investments with an inheritance, or think about remarriage. Give your emotions time to heal, and seek reliable counselors. Above all, don't listen to those who insist that you must "act now, before the opportunity is lost."
Let's assume the will of your spouse has been read, probated and the executor/executrix has performed all necessary requirements. If you've received any insurance, disability benefits or inherited funds, you should put the money in a safe place for at least one year -– in government bonds, for example, or a savings account insured by the FDIC.
Even if your will was drawn up appropriately before your spouse died, it's best to review and update it as soon as possible to be sure that it now prescribes the distribution of your current assets and names guardians for any minor children.
If your estate is sizeable, you should consult a competent estate-planning attorney. Be aware that surviving spouses can receive unlimited assets through inheritance without incurring any federal estate taxes.
Not all states use the same code related to so-called death taxes that is used by the federal government. If you have an attorney, ask about your state's code. If you have no attorney, contact your state tax commissioner's office for information.
You should apply for Social Security benefits as soon as possible after the death of your spouse.
Dependent survivors of Social Security participants are eligible to receive some financial benefits up to the age of 18 and perhaps longer if they are full-time students.
If your spouse was a veteran and had a service-related disability, you may qualify for benefits, even if the death of your spouse was not service-related. Contact the Department of Veterans Affairs for details.
Perhaps your spouse had a group health insurance plan at work. If so, be sure to inquire about steps to take if you want to keep the insurance. The so-called federal COBRA act requires employers to offer surviving dependents an option to maintain the insurance for 18 months. However, bear in mind that the insurance your spouse had could be expensive, and arrangements will still have to be made for any continuing health insurance coverage after the 18-month period ends.
The question of life insurance of any kind is relatively simple. If your spouse left sufficient provision for you and your family, you may need no further insurance. However, if adequate provision wasn't made, perhaps you'll want to supplement your provision for any minor children you may have through additional term insurance in the event of your untimely death.
Securing credit is important for older widows or widowers, because they may find they have special problems obtaining credit. When a spouse dies, the widow or widower is protected under the Equal Credit Opportunity Act (ECOA), and a creditor cannot automatically close or change the terms of a joint account solely because of the death of a spouse.
To ensure that the surviving spouse is protected, it is important to know what kind of credit accounts the couple has. There are three basic kinds of credit accounts: individual, joint and user accounts.
Have something to say about this article? Leave your comment via Facebook below!
advertise with us
Example: "Gen 1:1" "John 3" "Moses" "trust"
Advanced Search
Listen to Your Favorite Pastors