Your Credit Score — And How to Improve It
Steve Diggs, No Debt No Sweat! Financial Seminar Ministry
Thursday, September 06, 2007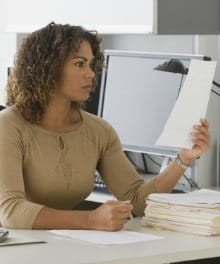 Your credit score is different. As a matter of fact, until recent years our credit scores were a carefully hidden secret, usually available only to lenders and other credit professionals. This was bad because it put the consumer at a real disadvantage when applying for a loan. As a consumer, if you didn't know your credit score you didn't know why you were being denied a loan, or if the rate they were charging was fair. And, you certainly didn't have enough knowledge to be able to bargain very effectively.
These days things have changed. It is now easy to get your credit score. But, it can still be confusing. Your credit scores are determined and maintained by an organization named the Fair Isaacs Company—FICO for short. FICO takes the information from the three credit scoring companies (Experion, TransUnion, and Equifax) and mixes it all together with a concoction of their own to develop your credit scores. I say "credit scores" because they actually have three credit scores on each of us based on the info from each of the three credit reporting companies.
Credit scores range from a low (bad) of 350 to a high (super) of 850. While practically no one is at either end, its fair to say that anything under 600 needs work, and anything over 720 is pretty good. (The national average score is about 675.)
If you want your credit score information you can go to www.myfico.com and get all the information. Warning: This won't be free. FICO charges for this info. You can select one of the three scores (based on the data from whichever credit reporting agency you prefer) for under $20. Or, if you want all three scores (based on the information from all three of the credit reporting agencies, that'll cost you just under $50.)
One more little warning. Today some of the three credit reporting agencies are trying to get into the act by developing (and selling) their own credit scores. Some experts feel that these are not as important to know as the FICO credit scores are since many lenders still lean towards the FICO scores when considering your true credit risk.
The FICO website offers a bucket-load of information on how to improve your credit scores. This is important especially if you're considering borrowing money (i.e. for a home) as the higher your FICO scores, often the better your interest rate.
---
Steve Diggs presents the No Debt No Sweat! Christian Money Management Seminar at churches and other venues nationwide. Visit Steve on the Web at www.stevediggs.com or call 615-834-3063. The author of several books, today Steve serves as a minister for the Antioch Church of Christ in Nashville. For 25 years he was President of the Franklin Group, Inc. Steve and Bonnie have four children whom they have home schooled. The family lives in Brentwood, Tennessee.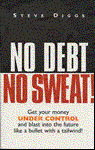 A complete financial compendium, 19 chapters
• What you can do today to get out of debt and kill the Debt Monster
• A,B,C's of handling your money God's way
• How to save, invest, and retire wisely
• How mutual funds work
• How to stop fighting over money
• What to teach your kids about money
• Learn how home & car buying, college financing and insurance work.
• How to develop a budget that works -- forever!
• Features simple charts, graphs, and easy-to-use forms.
Click here to learn more or to order.
Have something to say about this article? Leave your comment via Facebook below!
advertise with us
Example: "Gen 1:1" "John 3" "Moses" "trust"
Advanced Search
Listen to Your Favorite Pastors