Raising a Modern-Day Warrior
Lindy Abbott, Author/Blogger
Wednesday, August 29, 2012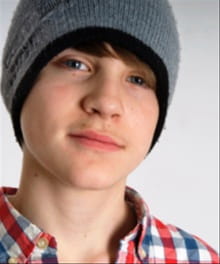 Editor's Note: This article originally appeared in the January 2012 issue of The Old Schoolhouse® Magazine, the trade magazine for homeschool families. Read the magazine free at www.TOSMagazine.com or read it on the go and download the free apps at www.TOSApps.com to read the magazine on your mobile devices.
Raising a modern-day warrior is not for the fearful or faint of heart. Each time I observe a death toll, injury report, or a casket covered with an American flag, I am fully aware of the dangers my son will face. Almost twenty years ago, I attended a missionary conference when I was several months pregnant with my oldest son, Andrew. That night I bowed my heart before God, releasing my children to His life purpose for each of them. I have remained steadfast to this promise, encouraging my children to answer His unique call on their lives.
The evidence and irony of God selecting Andrew to serve Him in the military is clear. We have never owned a gun nor been hunting. We had absolutely no experience in how to raise a modern-day warrior; therefore, we were the perfect parents for God to choose, because we would have to rely on Him every step of the way!
I initially planned our home to be gun-free and nonviolent. In college I learned in all my Early Childhood Education courses that research showed aggressive behavior was formed by a child's environment. I was "properly indoctrinated" to believe that impressionable children should not play with "violent" toys. Thereby, I was set on fulfilling my role in helping society to be peace-loving. Without God's intervention, that might have been the end of my son ever becoming a modern-day warrior.
Training Your Child
You can imagine how befuddled I was when my preschool boys innately turned every normal object into a gun, knife, or projectile. Where did this come from? I had done everything by the book: no weapons of any kind were allowed in our home—no water guns, no tomahawks, no light sabers, and no cartoons or movies that had the slightest fighting scene. What had I done wrong? The answer was simple: I had used the wrong book!
The Bible teaches a different way of parenting. Proverbs 22:6 tells parents to "train up a child in the way he should go: and when he is old, he will not depart from it." Since more than anything we were raising our children to be Godly, the Lord tutored us to know His Truth. Here are a few principles we learned from this one verse:
- Teach a child through experiences of submission to follow the way he should go.
- Realize the child's way (characteristics) may be different from your way.
- A child is not a lump of pliable clay; he was molded by God's hands, with a unique bent.
- To train a child properly, allow him to discover and develop his bent (way).
- When a child matures and leaves home, he will not depart from the way he has been trained.
- Rest in God's promise; the early years of Godly training will help him stay God's way.
The precepts in God's Word, not worldly philosophies, should be applied in shaping our children. Over the years, as I observed my boys and other children playing together, it was obvious that boys possessed an innate tendency to fight. They enjoyed running in packs to hunt, gather, and defend with passion. Often, they picked up whatever they could find to make a weapon. Regardless of my initial pacifist coaching, my boys—when left alone to play—were the boys God created them to be!
The Homeschooling Difference
Have something to say about this article? Leave your comment via Facebook below!
advertise with us
Example: "Gen 1:1" "John 3" "Moses" "trust"
Advanced Search