Raising a Modern-Day Warrior
Lindy Abbott, Author/Blogger
Wednesday, August 29, 2012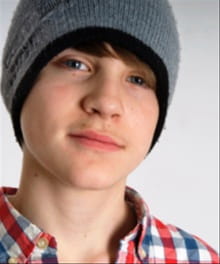 One advantage in homeschooling your children is the ability you have to adjust curriculum to further confirm your child's way. Andrew's knowledge base of wars, civilizations, and tactical combat methods grew alongside his rigorous, self-designed, physical, emotional, and spiritual preparedness. He has watched countless hours of history, military, survival, and outdoor TV programs. At first I would watch the shows with him to discuss any misleading or subjective material; as he grew older, Andrew's own studies of the subjects guided him.
Being self-motivated, Andrew designed his own daily regimen, including weight lifting, pull-ups, sit-ups, mixed martial arts, diving, Airsoft, and a high-protein diet. Since a military career demands both physical and emotional fitness, he conditions by pushing himself to extremes with temperature/weather, lack of sleep (late nights or early mornings), and carrying heavy loads over long distances. When Andrew began high school, we started exploring his military options, which included direct enlistment at recruitment offices, ROTC programs, military schools, scholarships, and a wide variety of career paths in the different branches.
Military Options
A modern-day warrior has many options from which to choose. The United States military is composed of the Army, Navy, Air Force, Marines, Guard, and Reserve. To be eligible, you must pass the military test called the Armed Services Vocational Aptitude Battery (ASVAB). Information and testing practice can be found at www.military.com/ASVAB. The applicant's score on this test determines if he qualifies to enlist. A high score will qualify the candidate for more military occupational specialties and possibly a signing bonus.
While the test covers the basic areas of mathematics, vocabulary, reading comprehension, and science, I was surprised to learn that it also tests the individual's knowledge of electronics, auto/shop skills, mechanical comprehension, and his ability to assemble objects. Since Andrew does not have experience in all of these areas, we purchased a study guide from a local bookstore to help him prepare.
After Andrew turned 18, a recruiter called to invite him for lunch (parents were not invited). Many people, especially friends who are career officers, have warned us to be cautious about a recruiter's verbal promises and to make sure you get everything in writing before you enlist. Recruiting offices have assigned quotas to meet; therefore, some recruiters might not have your child's best interest in mind. Instruct your child to not sign anything until you can look over it together.
If your child wants to attend college, I recommend that you visit the ROTC departments at the college (instead of a recruitment office) to inquire about reserve, military courses, scholarships, and career options. No two ROTC programs are identical, so by the fall of his senior year visit each campus facility your child is considering.
Initially, we struggled with the thought of Andrew enlisting before attending college. We didn't want him to be shortsighted and rush into a decision based on the excitement of getting in the action. Peer pressure to enlist without attending college first was significant, especially since he has friends in the military. We were faced with making a decision of how we were going to respond. I concluded that I would never want my son to enter the military with the distraction of wondering if his parents were pleased with him or not.
Currently, Andrew is still looking into all opportunities. After hours of searching, we finally found the direct link to apply online for four-year ROTC scholarships. If Andrew is offered and accepts a four-year scholarship, he must make a commitment to serve for eight years. To keep communication paths open, I decided to listen to my son, help gather information, and support his final decision.
Have something to say about this article? Leave your comment via Facebook below!
advertise with us
Example: "Gen 1:1" "John 3" "Moses" "trust"
Advanced Search
Listen to Your Favorite Pastors