Ask Dr. David: Married to a Faltering Church Leader
Dr. David B. Hawkins, The Relationship Doctor
Saturday, October 14, 2006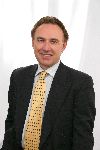 Finally, it is critical that you seek Christian counsel, and that any unhealthy and ungodly secrets be revealed. It is important that both of you be accountable to someone who can consider your situation. It is quite possible that he will need supervision any time he use the Internet; he should not be communicating in secret to women; you need marriage counseling to strengthen and rebuild your marriage. God gave you both a vision and ministry, and He can restore that vision again.
Dear Dr. David,
My wife and I are in a very tough battle with the devil. The only problem is she doesn't see it and she won't even go with me to our pastors about it so we can get help from them so we can stay together. All she talks about is how she is tired and doesn't want to be with me anymore. She complains about every little thing, whether it be my pride or something petty. I am praying that God shows her the truth. I have tried to take her out on dates so we could work on our marriage, but she prefers to hang out with her friends instead. She gets mad at me when she tries to talk to me about how she feels and all I do is go to the Bible so I can read to her what God says. She truly feels that the only way she can grow closer to God is by leaving me. Tell me, Dr. Hawkins, how can I get my wife to go with me to our pastors so that they may help us get our marriage back on track? ~ Man with Broken Heart

Dear Broken,
I sense there is a lot you are not telling me about what events led up to your current situation. Marriages are like fine fabrics; they can become soiled, stained and weakened from misuse. It takes time to weave them into something beautiful—it also takes time and much help from God to restore them to the brilliance intended by God.
You say that your wife complains about "every little thing," and then go on to say you want God to show her the truth. When she talks to you, you go to the Bible. While on the surface this appears wise, perhaps she needs you to simply listen and attend to the issues she is raising. You say you read to her from Scripture, which is important, but may only be irritating her if you are doing that instead of listening and learning about her feelings and concerns. Are you clearly addressing her issues—though they may sound petty to you? Do you spend time truly listening and understanding her? These are undoubtedly critical issues for her. She says you have issues with pride—have you addressed her concerns in this area?
I am also concerned about her friendships. Rather then deal with our issues where they belong, and with the people whom it concerns (see instructions in Matthew 18) it is tempting to go to others who will take up an offense, triangulate (Let's me and you talk about them.") and thereby avoid repairing the problem at its source.
Healthy couples keep issues small. They address them in a prompt manner, keep them from escalating into larger issues, find solutions that feel good to both people, and then hold one another accountable for following through with those solutions.
That brings me to my third recommendation. I agree with your thoughts about going for counseling. Seek a neutral, professional third party who will listen and bring wisdom to bear on your situation. Your counselor will provide the accountability needed to follow through with specific solutions.

Do you need sound, Biblically-based advice on an issue in your marriage or family?  Dr. David will address two questions from Crosswalk readers in each weekly column. Submit your question to him at TheRelationshipDoctor@gmail.com

Have something to say about this article? Leave your comment via Facebook below!
advertise with us
Example: "Gen 1:1" "John 3" "Moses" "trust"
Advanced Search
Listen to Your Favorite Pastors