Ask Dr. David: Throw Away the Marital Façade
Dr. David B. Hawkins, The Relationship Doctor
Monday, November 20, 2006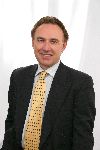 ~ Tired of Fighting
Dear Tired,
Yes, I can help, and boundaries are critical to healthy relationships. However, after reading your letter I have a greater concern that you may be struggling with domestic violence. While this word may feel strong to you, domestic violence does not have to include physical acts—it can be patterns of dominance and control, which you cite. You say that your husband is paranoid and lectures you—these fit the pattern of a domestically violent man.
Domestic violence is about control—attempts to make you into the kind of person he wants you to be. I suspect his intimidating tactics may even be working.
You say that the problems are cyclical—again, this is common in domestic violence. There is often a tension-building phase, followed by some form of violence, leading to remorse after the blow-up. He repents and is polite and kind after the blow-up, only leading to more tension, fighting, and another blow-up.
Your husband must agree to seek help and intervention for his patterns of control and abuse. He will likely resist this as most men are inclined to do. He is likely to minimize his control and abuse. This is typical of the syndrome. But, you must be firm that he needs to learn about this problem, as do you, and agree to take drastic measures to end the cycle of violence. He must be held accountable for change. Nothing short of firm, decisive measures will work. This is where setting firm boundaries will be helpful. This means, if you want to see these patterns change, you must state your needs and follow through.
Finally, after he has entered a men's group for domestic violence, you two can learn skills to end these destructive patterns. With a skilled clinician you can learn to notice the cues that lead to tension. You can practice helping one another with mood and emotion regulation; you can learn to take time-outs. Again, if these patterns are predictable, they're preventable. Become experts at noticing the issues that lead to tension and agree never to be controlling or violent with one another. Solve problems so they don't recur. Finally, seek God's wisdom to help you discover how you both may participate in destructive patterns.
Do you need sound, Biblically-based advice on an issue in your marriage or family?  Dr. David will address two questions from Crosswalk readers in each weekly column. Submit your question to him at TheRelationshipDoctor@gmail.com

---
David Hawkins, Pd.D., has worked with couples and families to improve the quality of their lives by resolving personal issues for the last 30 years. He is the author of over 18 books, including Love Lost: Living Beyond a Broken Marriage,     Saying It So He'll Listen, and  When Pleasing Others Is Hurting You. His newest books are titled  The Relationship Doctor's Prescription for Healing a Hurting Relationship and  The Relationship Doctor's Prescription for Living Beyond Guilt.  Dr. Hawkins grew up in the beautiful Pacific Northwest and lives with his wife on the South Puget Sound where he enjoys sailing, biking, and skiing. He has active practices in two Washington cities.

Have something to say about this article? Leave your comment via Facebook below!
advertise with us
Example: "Gen 1:1" "John 3" "Moses" "trust"
Advanced Search
Listen to Your Favorite Pastors