Become a Positive Wife
Whitney Hopler, Live It Editor
Thursday, July 15, 2004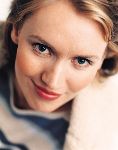 No matter what your husband or circumstances are like, you can change your marriage for the better by becoming a positive wife. Your decision to act positively can release great power that will draw you closer to both God and your husband.
Here are some ways you can become a positive wife:
• Put your hope in God. Don't look to your husband to fulfill you. Instead, look to God alone to give you satisfaction and joy in life. Know that God will never disappoint or fail you. Strive to love God with all your heart, mind, and strength. Ask God to give you His peace about your marriage. Invite God to help you love your husband more by serving as a channel for God's love to flow through.
• Strive to complement your husband. Ask God to show you how your own strengths and weaknesses can complement your husband's strengths and weaknesses so that the two of you are greater together than apart. Think and pray about how you can use your God-given talents to bless your husband and other people with whom you both interact. Consider how your marriage can shine God's light to others in the world through the unique ways you and your husband bring out the best in each other. Rely on God's strength to overcome your weaknesses.
• Know the truth about true love. Understand that true love isn't simply something that's discovered. Instead, it's created through the hard work of continually choosing to act in love no matter what your feelings of the moment. Decide to make the daily choice of loving your husband as God does - in all circumstances, despite your husband's faults. Realize that the power to love your husband isn't based on your love for yourself, but on God's love for you. Don't try to build your self-esteem so you can love others; instead, recognize your value in God's eyes and accept His unconditional love. Know that marriage is intended to be a lifetime commitment. Count on God to always supply the grace you need to act in love. Enjoy the wonderful gift of love!
• Choose to forgive. Realize that you need to forgive your husband freely and regularly. Remember that God has forgiven you of many things and expects you to forgive others so both you and they can be healed. Periodically take an inventory of any grudges you're holding against your husband. Then release them in prayer, relying on the Holy Spirit to help you. Work to resume a healthy relationship with your husband by acting with kindness. If your husband struggles with habitual sin, help him heal by drawing upon resources such as a Christian counselor, friends who will support him and hold him accountable, books on the issue with which he's struggling, and prayer.
• Stay committed. Remember the vows you made to God and your husband on your wedding day, in front of family and friends as witnesses. Decide that you will honor them no matter what. Realize that all marriages must endure struggles, and that all husbands (and wives) have faults. Trust that God can enliven and redeem any marriage, and that He will answer your prayers for your own marriage.
• Argue effectively. Listen more than you talk. Remain calm and keep your voice down. Keep current, leaving old issues behind. Avoid condescending phrases or character attacks. Stick with facts, not speculations. Be ready and willing to ask for forgiveness or offer it. Speak clearly, thoughtfully, and respectfully. Guard your tongue from saying something you will regret later. Pray together. Get to the point. Don't ever mention divorce. Don't use phrases such as "you always" or "you never." Don't shout or scream. Don't give the silent treatment. Don't lie or manipulate. Don't beg or cry. Don't push your husband's hot buttons. Don't bring up past sins or hurts. Choose your timing wisely when approaching your husband about a controversial issue. Consider scheduling an appointment to discuss it together. Don't go to bed angry. Remember that your husband is not your enemy. Don't fight against him; fight with him to find a good solution for both of you.
Have something to say about this article? Leave your comment via Facebook below!
advertise with us
Example: "Gen 1:1" "John 3" "Moses" "trust"
Advanced Search
Listen to Your Favorite Pastors