FamilyLife Today 10/4/2002
Dennis Rainey

Executive Director of FamilyLife Ministries

2002

4 Oct

COMMENTS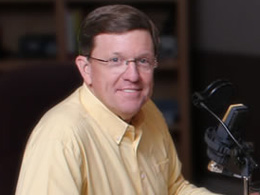 FamilyLife Today is conversational in nature and provides practical, biblical tools to address the issues affecting your family. You'll receive motivation, encouragement, and help.
FamilyLife Today
Dennis Rainey
You can't give what you don't have. Neglect the
marriage
relationship and you'll soon find you don't have much of a family life either. Today on the broadcast, Dennis Rainey, author of Growing a Spiritually Strong Family, talks to couples about keeping their marriage romantic.
You Can Grow a Spiritually Strong Family