Find Healing and Hope after Divorce
Whitney Hopler, Live It Editor
Wednesday, April 06, 2005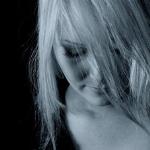 Your husband left you, and the marriage you'd thought was for a lifetime ended all too soon and cruelly. God grieves alongside you as you mourn the death of your marriage. But the end of that dream, as painful as it is, doesn't have to prevent you from dreaming again.
God will help you let go of the life you'd planned so you can live the life that's waiting for you.
Here's how you can find healing and hope after divorce:
Know that you're not alone. Understand that you're part of a sisterhood of other women who have also experienced the tragedy of divorce in their lives. Take heart that God is with you as well, and that He cares about what's happened to you.
Move your focus from the past to the present and future. Realize that you can't go back in time to save your marriage, but you do have the power to go forward toward a better life. Ask God to take all the pieces of your shattered dreams and arrange them into fresh dreams for your new life.
Face the reality of your emotions and circumstances. Don't try to avoid the pain of your life's upheaval and all the intense emotions (grief, guilt, anger, humiliation, hopelessness, etc.) that go along with your divorce. Admit the way things really are and the way you really feel about that. Accept your new role as a single woman. Realize that by allowing yourself to honestly face reality, you're starting the healing process. Know that facing your vulnerability makes you more able to grow spiritually.

Remember that pain won't last forever, but it's a valuable tool that can point you in the direction of healing. So embrace your pain. Go ahead and cry as often as you feel like it. Remember that Jesus suffered deeply on Earth, and God's Spirit grieves along with you. Pray about all your concerns, trusting that God cares and will listen to every prayer.
Use "turnabout thinking." Invite God to turn the disappointments and despair in your life into building blocks for a new you. Ask Him to show you some gifts that may be hidden in your current situation. Ask Him to develop a new sense of poise in you, help you discover a new sense of purpose, and motivate you to pursue a new passion for life itself. Ask yourself, "How might I make the world richer once I've gone through this present distress?," "What am I learning about myself?", and "What three qualities do I most like about myself?".
Be kind to yourself. Understand that your broken heart is drawing almost all of your energy right now. Cut down on your activities so you have enough time to rest. Eat nutritiously and exercise. Make time for silence and solitude. Be patient, expecting that it will take you longer to get things done that it did in the past. Plan accordingly.
Take some small steps toward positive change. Do something - no matter how small - to tangibly remind yourself that you're still a creative and resourceful person who can move into a hopeful future with God's help. Make some changes in your life, such as getting a new hairstyle, starting a garden, or painting the walls in your home a new color.
Choose forgiveness over revenge. Be aware of how your hurt can turn into hate. Realize that we're all sinners who have the potential to act in evil. Ask God to break the destructive influence of evil in your life and give you the strength to forgive your ex-spouse.

Know that forgiveness doesn't mean you have to forget or condone what happened to you. Instead, forgiveness cleanses your spirit from the poison of bitterness and enables you to celebrate the possibilities of your new life. Realize that forgiveness isn't dependent on whether or not your former spouse deserves it. Forgiveness is something that God gives to everyone, and expects of everyone who wants to have a right relationship with Him. Expect forgiveness to be a process rather than a one-time event, so be patient.

Offer God your heart and ask Him to make it new, empowering you through the Holy Spirit. Pray for your ex-spouse, asking for God's best will to be done in his life.
Have something to say about this article? Leave your comment via Facebook below!
advertise with us
Example: "Gen 1:1" "John 3" "Moses" "trust"
Advanced Search
Listen to Your Favorite Pastors