How to Grow Closer to Your Spouse Despite Your Differences
Whitney Hopler, Crosswalk.com Contributing Writer
Tuesday, May 22, 2012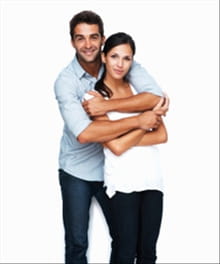 Editor's note: The following is a report on the practical applications of Poppy Smith's new book, Why Can't He Be More Like Me?: 9 Secrets to Understanding Your Husband (Harvest House, 2012).
God has made you and your spouse two completely different people, and the many differences between you can prove frustrating when you're struggling to understand each other. But if you accept the differences between you and learn how to work with them effectively, you can build the close marriage God wants you and your spouse to enjoy. Here's how:
Choose to stay in your marriage. It's tempting to give up on a difficult marriage, but if you honor your marriage vows you made to God by remaining committed to your spouse, you can count on God to give you the grace and wisdom you need to grow in your marriage. So put a stop to fantasies about leaving your marriage and finding a new spouse who is just like you (no one exists who is just like you, anyway). Instead, decide to invest your time and energy into building a stronger marriage with your current spouse by working through your differences together.
Strengthen yourself spiritually. Prepare for the challenges of making changes to your marriage by strengthening your soul through spiritual disciplines. Saturate your mind with the Bible's wisdom, pray about your marriage and listen to the Holy Spirit's response, and meet with a spiritual mentor who will support you on your journey toward a better marriage.
Adjust your attitudes. Make some crucial changes in the way you think about your marriage and the way you'll choose to relate to your spouse from now on: Accept that you may never agree on some issues. Be flexible and willing to compromise. Look to God alone to meet your deepest needs, realizing that only God (who is perfect, unlike your human spouse) can truly meet those needs. Invest in healthy friendships with a few same-gender people so you release more pressure from your spouse to meet more of your relationship needs than is reasonable. Decide to communicate directly, clearly, and honestly with your spouse about everything, rather than expecting him or her to read your mind. Choose to focus on what's positive about your spouse rather than on what's negative about him or her, and speak well of your spouse to others. Reflect on your past conflicts and ask God to show you what He wants you to learn from them so you can work through your disagreements more successfully in the future. Put your hope in God, trusting him to improve your marriage if both you and your spouse are willing to make the effort, and knowing that God will help you grow into a stronger person no matter what your spouse decides or what happens to your marriage.
Accept your spouse. Ask God to help you accept your spouse as He does, respecting the unique way that God has created your spouse and loving your spouse unconditionally. Keep in mind that the differences between you and your spouse don't mean necessarily mean that you're right and he or she is wrong – you each just have unique personalities and perspectives. Your differences can complement each other if you work from a foundation of mutual love and respect.
Identify the key changes you hope to see happen your marriage. Think and pray about which differences between you and your spouse cause the most tension in your marriage. Then choose the top three areas and work with your spouse to try to reach compromises in those three areas to make both of you happier in your marriage.
Work well with each other's family differences. Get to know how your spouse's family of origin has affected his or her approach to your marriage so you can better understand why he or she acts in certain ways. Rather than setting up household roles the way they were in the homes that you and your spouse grew up in, set them up in whatever ways work best for the two of you in your unique marriage. Pray and get counseling together for healing from past family pain that is negatively affecting your marriage. Work together to take the pressure of unrealistic extended family expectations off of your marriage by setting up boundaries with them to protect your marriage from unnecessary stress.
Have something to say about this article? Leave your comment via Facebook below!
advertise with us
Example: "Gen 1:1" "John 3" "Moses" "trust"
Advanced Search
Listen to Your Favorite Pastors