Grow from Blushing Bride to Wise Wife
Whitney Hopler, Live It Editor
Wednesday, April 26, 2006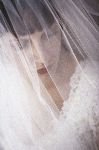 When you were dating, your husband did his best to wow you with his charm. Perhaps your wedding was filled with even more romantic thrills. But now that you're settling into married life, it seems like something's gone wrong. Marriage isn't at all like you expected it to be, and those electrifying feelings you had for your husband seem to have disappeared.
Don't worry that you've made a huge mistake or yearn for the single life once more. Marriage can be wonderful. But you have to work at it!
Here's how you can go from a blushing bride to a wise wife:
Adjust your expectations. Ask God to show you which expectations you have of marriage and for your husband are realistic – and which aren't. Realize that marriage isn't about what you can get out of it; it's about what you can give to it.
View trials as a valuable way to grow. Understand that tough experiences can make you stronger if you let them. Don't run from challenges in your marriage; embrace them as part of a valuable learning process. Ask God what He wants you to learn from your struggles.
Understand God's purpose for marriage. Realize that God isn't primarily concerned with how your marriage can make you happy. Instead, He wants it to make you holy. Welcome all the learning opportunities that marriage brings your way. Rather than focusing on how your husband can please you more, focus on how your experiences as a wife can teach you how to please God more.
Don't nag. Pray! Know that nagging your husband to change won't accomplish anything positive – but it will bring about much that's negative, like driving him away. Instead of wasting time and energy nagging, pray about the changes you'd like to see in your husband's life. Trust God to do more in your husband's life than you ever could.
Get active. If you want your husband to talk with you more, engage him in conversation while doing something active with him. Understand that men open up more when they're enjoying an activity, such as hiking or playing a game. Let your husband choose the activity – even if it's something you don't enjoy. Be willing to try something new to share more of his world.
Let 1 Corinthians 13 be your guide. Look to this Scripture chapter about love for wisdom in your own marriage. Be patient by allowing your husband plenty of time to learn and grow. Be kind by speaking encouraging words to him and helping him through your actions. Don't envy his accomplishments, and don't compare him to someone else's husband. Don't boast about yourself over him. Don't be too proud to admit when you're wrong, ask for forgiveness, or listen to your husband's perspective on situations in which you don't agree. Don't be self-seeking; instead, consider what you can do for your husband. Don't be easily angered. Don't keep a record of wrongs by bringing up past offenses; let them go. Don't delight in evil by encouraging your husband to do something you know is wrong. Rejoice in the truth by encouraging your husband to live with absolute integrity and doing the same yourself. Protect your husband from the poison of slander and guard his reputation, pride, and feelings. Trust your husband to make faithful decisions. Demonstrate hope by seeing the best in your husband and having confidence that he can become an even better person. Persevere through tough circumstances and remain faithful even when your husband makes mistakes. Remember that love that comes from God never fails.
Have something to say about this article? Leave your comment via Facebook below!
advertise with us
Example: "Gen 1:1" "John 3" "Moses" "trust"
Advanced Search
Listen to Your Favorite Pastors