How to Break Destructive Relationship Patterns
Whitney Hopler, Crosswalk.com Contributing Writer
Monday, June 18, 2012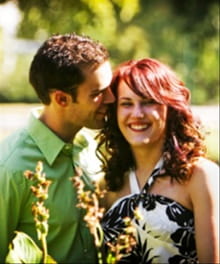 Editor's note: The following is a report on the practical applications of Tim Clinton and Pat Springle's new book, Break Through: When to Give In, How to Push Back: The Moment that Changes Everything (Worthy Publishing, 2012).
Are you caught in a dysfunctional relationship with someone? Perhaps you're letting others control you, such as by tolerating an abusive marriage or enabling a friend's addiction because you're afraid of losing the relationship if you speak up. Or maybe you're trying to control others, such as by making unreasonable demands on a coworker or rescuing your children when they make mistakes rather than letting them learn from the consequences. Such "one up, one down" relationships are built on power instead of on the trust and respect that God wants people to have for each other.
The good news is that your close relationships don't have to be painful. If you're willing to change destructive relationship patterns in your life, God will help you break free from them and enjoy healthy relationships. Here's how you can break destructive relationship patterns:
Get to know what true love is like. Study how Jesus related to people during His life on Earth to see what true love in action looks like: Jesus neither manipulated nor deceived people, and He never tolerated others trying to manipulate or deceive Him. Instead, Jesus spoke the truth to people and let them freely make their own choices about how to respond. Jesus valued people for who they were rather than for what they could do for Him. Make Jesus your role model for how to relate to all people in your life.
Answer God's wake-up calls. God will often allow crises to come into your life to wake you up to the fact that one or more of your relationships is dysfunctional and needs your attention to heal. If you're going through a crisis that's causing heartache in your life (from a divorce to a financial collapse), ask God what He wants to teach you about your relationships through that crisis. Let your crisis draw your attention to the fact that your unhealthy relationships are actually costing you more than they're giving you. Decide to begin the process of changing the way you relate to people so you can enjoy more peace in your life.
Repent of idolatrous relationships and choose to love God the most. Realize that any relationships in which you tie your identity to either someone else's opinion of you or your ability to fix or rescue them reflect the fact that you've made that other person an idol in your life. Only God truly has the power to shape your identity or fix or rescue another person. God alone can meet your deepest relationship needs. So confess and repent of idolatry in your life, and move God to His rightful place at the center of your life as the one you love most. Invest more time and energy into nurturing your relationship with God than you do into any other relationship. When God becomes your top priority in life, all of your relationships with people will become healthier as a result. Enjoying a close relationship with God will make you sensitive to any sin (such as destructive ways of relating to others) that interferes with that relationship, and motivate you to grow closer to God every day.
Pray to break relationship strongholds of sin in your life. Ask God to help you identify specific strongholds of sin that are affecting your relationships. Then pray about each of those strongholds, confessing and renouncing the sins that relate to them and exercising your God-given authority over evil. Ask God to release you and the people you're in relationships with from all negative spiritual forces associated with each stronghold. Thank God and receive the forgiveness He offers you. Follow God's guidance to make appropriate restitution to any people you've wronged through your past sins.
Have something to say about this article? Leave your comment via Facebook below!
advertise with us
Example: "Gen 1:1" "John 3" "Moses" "trust"
Advanced Search
Listen to Your Favorite Pastors