How to Break Destructive Relationship Patterns
Whitney Hopler, Crosswalk.com Contributing Writer
Monday, June 18, 2012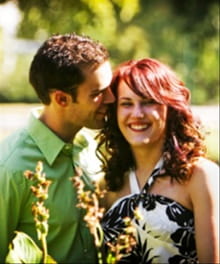 Hold up mirrors of truth and love to your relationships. Evaluate the state of your relationships regularly by considering how well they do or don't line up with biblical principles, by asking the Holy Spirit to give you wisdom regarding your relationships, and by discussing your relationships with some trusted friends who support your healing process and will speak the truth to you. Each of these practices is like holding up a mirror to relationships so you can see them more clearly from God's perspective.
Base your identity on your relationship with God through Jesus. When your identity is rooted where it should be – in God's love for you – you'll gain the confidence you need to develop a more secure style of relating to others, such as boldly identifying and communicating your thoughts and feelings to them.
Choose to trust wisely. Ask God to give you the discernment you need to know when to trust people and when they're not worthy of your trust. Decide to trust the most important people in your life to God, who has much more power than you do to help them.
Take responsibility appropriately. Pray for the wisdom to know which responsibilities are truly yours to handle, and which are not. Then take back responsibility for your own decisions from others who have inappropriately tried to control you, and set boundaries to protect yourself from taking on responsibilities that other people should be handling.
Confront people with whom you want to change your relationships. You must speak the truth to people with whom you've shared dysfunctional relationships, so you can work to change those relationships for the better. Don't expect the people you confront to be happy about it; they'll likely be upset at first and try to convince you to stop your efforts to change your relationship with them. Stay strong, however, and eventually they may learn new, healthier ways of relating to you. Prepare a written agenda for your meetings with people, and focus only on a few major issues in your relationship instead of every way you all have hurt each other. Speak calmly, listen carefully, and clarify what people say to you. Apologize for what you've done wrong and ask people to reflect on how they've wronged you and pray about what God may want them to do about it.
Pursue forgiveness. Ask the people you've hurt to forgive you, and follow God's command to forgive the people who have hurt you. But keep in mind that, while forgiveness is a gift you give people, people must earn your trust back over time.
Look toward the future with hope. You can be hopeful about the future as long as you remain committed to renewing your mind with thoughts that reflect biblical truth and relating to others in healthy ways. Over time, you can fulfill more of God's purposes for your relationships.
Tim Clinton, LPC, LMFT, is president of the nearly 50,000-member American Association of Christian Counselors (AACC) and the founder of Light University Online, which has more than 160,000 students enrolled. A licensed professional counselor and marriage and family therapist, he is also professor of counseling and executive director of the Center for Counseling and Family Studies at Liberty University.
Pat Springleis the founder of Baxter Press and coauthor of the classic work Codependency. Pat served on the staff of Campus Crusade for Christ and was an executive at Rapha Treatment Centers. Springle has authored and coauthored more than 50 books.
Whitney Hopleris a freelance writer and editor who serves as both a Crosswalk.com contributing writer and the editor of About.com's site on angels and miracles, at: http://angels.about.com/. Contact Whitney at: angels.guide@about.comto send in a true story of an angelic encounter or a miraculous experience like an answered prayer.
Publication Date: June 18, 2012
Have something to say about this article? Leave your comment via Facebook below!
advertise with us
Example: "Gen 1:1" "John 3" "Moses" "trust"
Advanced Search
Listen to Your Favorite Pastors