Looking Back at 'The Mystery of Marriage'-- Part One
Albert Mohler, President, Southern Baptist Theological Seminary
Thursday, August 19, 2004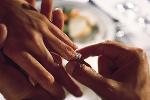 There is one significant qualification about marriage found in the Scriptures. In 1 Corinthians chapter seven, the Apostle Paul writes specifically about the gift of celibacy, offering a clear teaching for those who are given this special gift in order to be liberated for strategic Gospel service. Paul's point is clear. The obligations that are part and parcel of marriage are a matter of deep spiritual responsibility. A Christian who is married is, under the obligations of that sacred institution, less free to seize some opportunities for ministry that would be open to one who is unmarried. Paul celebrates the gift of celibacy for Christian service, but he says nothing about those who simply would choose singleness as a lifestyle option. His concern was to see the Gospel preached throughout the world, even as the moral reputation of the Corinthian congregation was restored on matters of marriage and sexuality.
Furthermore, Paul speaks very specifically about the sexual aspect of marriage and instructs, "it is better to marry than to burn with passion." [1 Corinthians 7:9, NASB] I appreciate Paul's apostolic candor. He did not condemn sexual desire and sexual passion, but he directed the Corinthians-and us-to marriage as the proper arena for such passion to be expressed.
With all this in view, it would seem that the Bible offers two specific teachings about marriage that should frame our understanding and our engagement in the current debate. First, marriage is presented as a sacred institution, a covenant made between the man and the woman before their Creator, and an arena in which the glory of God is demonstrated to the watching world through the goodness of the marital relationship, the one-flesh character of the marital bond, the holiness of marital sex, and the completeness that comes with the gift of children. Second, the Bible presents celibacy as a gift--apparently a rare gift--that is granted to some believers in order that they would be liberated for special service in Christ's name. Paul's discussion of celibacy indicates that this gift is marked by the absence of lust and sexual desire that would compromise or complicate ministry as an unmarried person. Accordingly, those who have been given the gift of celibacy find in Christ the satisfactions others are given through marriage.
Paul privileges this gift of celibacy, stating that he would have many of the Corinthians demonstrate this gift and "remain even as I." [1 Cor. 7:8] Yet, most Christians in every age have been married--not celibate. Marriage has represented the norm for adult Christians in every generation since the time of Paul's writing. This is consistent with the purposes of marriage as laid out in the biblical pattern, and is acknowledged by Paul in numerous passages dealing with husbands and wives, parents and children, and qualifications for church leaders. Celibacy is a wonderful gift--a gift the whole church should celebrate--but it is a rare gift.
Now, to the hard part. Demographic trends, cultural shifts, and a weakening of the biblical concept of marriage have produced a situation in which marriage is in big trouble, even among many Christians. Divorce must be listed first among the ills that have befallen marriage in recent decades, but at the New Attitude Conference I was asked to address young singles who had not yet married. While the problem of divorce must always be acknowledged and confronted with biblical truth, in speaking to never-married single Christians my purpose was to point them to the glory of God in the comprehensive goodness of marriage. Speaking to that audience, I addressed a problem much closer at hand.
By any calculation, the statistics indicate that young adults are marrying much later in life than at any time in recent human history. As a matter of fact, demographers have suggested that this new pattern of delay in marriage has established a statistical pattern that in previous generations had been most closely associated with social crises like war and natural disaster.
Have something to say about this article? Leave your comment via Facebook below!
advertise with us
Example: "Gen 1:1" "John 3" "Moses" "trust"
Advanced Search
Listen to Your Favorite Pastors