No Marriage Left Behind: Staying Connected to Your Church
Dr. David Hawkins, Director, The Marriage Recovery Center
Monday, September 27, 2010
This model sounds fantastic, but we may want to step back and consider the possibilities. Most of us have hectic and disconnected lives. Here are a few ideas to consider for modern couples and congregations:
First, we need to make an effort to know others in our congregation, thereby creating a powerful connection. This takes committed involvement, something many are reluctant to give in our busy world. Connection, however, cannot happen without effort. Consider taking a more active role in your church, seeking opportunities to be useful and interconnected. This connection creates not only an opportunity to strengthen your marriage, but to ensure you are part of a safety net when troubles arise.
Second, make an effort to be vulnerable and transparent to others in our church or small group. Being involved doesn't necessarily allow others to see us for who we really are. We must be willing to find a place to take off our masks, allowing others to know our challenges. We must be willing to know and be known, allowing others to understand exactly how and where we struggle in our marriage.
Third, we intentionally create a "safety net" where we recognize signs and symptoms of marriages in trouble. Consider being part of a "body" where each member is part of something larger and important. When a couples falls, we are there to pick them up. Being present and tuned in to the functioning of the larger whole, you take time to learn about others, recognizing signs of healthy and vital marriages, as well as signs of trouble. In this group we take responsibility for each others' well-beings.
Fourth, we know how to reach out for or offer appropriate help. It is tremendously exciting being part of a church that offers resources for marriage problems. If your church doesn't have those resources, be part of the team that creates them. Listen to the people in your church to understand what is needed. Perhaps you will sense a need for a recovery group such as Celebrate Recovery. There may be a need for classes on marriage enrichment, parenting or financial well-being. There may be an opportunity to create a lay counseling program. Whatever marriage resources cannot be offered within your body of believers can possibly be found in another church within access.
There is safety and security in connection. Just as surely as gathering together and belonging was powerful for the early church, it is just as powerful for us today. We need connection. We seek connection in friendships, workplace relationships and even "third places" such as coffee shops. We long to be included and understood. How much more this is true when we sense our world unraveling.
I invite you to interact with me about the concept of No Marriage Left Behind, and next month I'll share more ideas about steps your church staff can take to create this powerful safety net. Until then, I'd love to hear your ideas about how we can encourage and strengthen marriages, or have you email me with interest about creating this program in our churches. Please feel free to email me or visit my website.
October 4, 2010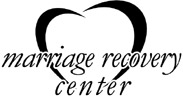 Dr. David Hawkins is the director of the Marriage Recover Center where he counsels couples in distress. He is the author of over 30 books, including Dealing With the CrazyMakers in Your Life, 90 Days to a Fantastic Marriage, and Saying It So He'll Listen. Dr. Hawkins grew up in the beautiful Pacific Northwest and lives with his wife on the South Puget Sound where he enjoys sailing, biking, and skiing. He has active practices in two Washington cities.
Have something to say about this article? Leave your comment via Facebook below!
advertise with us
Example: "Gen 1:1" "John 3" "Moses" "trust"
Advanced Search
Listen to Your Favorite Pastors