Speak Your Spouse's Language
Whitney Hopler, Crosswalk.com Contributing Writer
Monday, January 12, 2009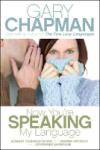 Learn the art of self-revelation. Once you discover who you truly are, be willing to share yourself with your spouse in order to build intimacy in your marriage. Practice telling your spouse about your experiences, interpretations, feelings, desires, and behavior. The more you reveal about yourself, the less your spouse has to guess, and the better he or she can understand you – which will draw the two of your closer together.
Clarify your priorities and goals. Aim to work with your spouse to grow together into the people God wants you become. Think and pray about your current priorities in life: your faith, family, friends, work, church, personal enrichment, etc. Consider whether or not each one reflects what's important to God. A successful marriage depends on both you and your spouse bringing your priorities in line with God's priorities. Once you and your spouse agree with God and each other about priorities, it's time to set goals to help you accomplish your priorities. Be sure to make your goals specific, realistic, and measurable. Set goals for the growth you'd like to see happen in your marriage, and keep in mind that growth usually happens gradually, so be patient with each other as long as you're making some progress. Discuss your goals with your spouse regularly to keep each other motivated and on track.
Make time for what's most important. You and your spouse may be very busy, but how much are you actually accomplishing? Examine the ways you're currently using your time. Write down how you spend your time over the course of a week; then analyze the information to decide what to eliminate. Delegate some of your responsibilities, such as by having your children take over certain household chores or hiring someone to help with tasks like doing your taxes or mowing your lawn. Schedule time to be your spouse in focused ways, rather than hoping that you can do so spontaneously and having other activities take over. Encourage each other to take time regularly to be alone, and use that time to think, pray, and reflect on life.
Identify your differences and make them assets. Notice the many differences between your personality and that of your spouse: one of you likes to stay up late and one likes to get up early, one likes to save money and one likes to spend, one talks a lot and the other is quiet, one is neat and one is messy, etc. Remember that God has created each of you to be unique. No matter how much your spouse's different approach to life may irritate you, decide not to view your differences as liabilities. If you work together to discover how your differences complement each other, those differences can become assets, strengthening your marriage. Don't condemn each other for being different. Instead, ask God to help you make the most of your differences so that they'll enhance your lives together. Whenever you and your spouse notice how one of your strengths is helping the other in an area in which he or she is weak, thank each other.
Change defensive attitudes. Remember that your spouse is not your enemy; he or she is your ally. Figure out what's causing you to feel defensive in your marriage: perhaps self-esteem issues, unresolved conflict, or physical deprivation. Understand how you usually express defensiveness: through verbal retaliation, withdrawal, or speaking to your spouse through your children instead of directly. Whenever you catch yourself reacting defensively, learn from the experience by asking yourself: "What emotions did I feel when I responded defensively?", "What message did my spouse's statement communicate to me?", "What did my response, verbally or behaviorally, communicate to my spouse?", and "What did my response reveal about me?". Also consider how larger issues in your marriage may be contributing to your defensiveness, and discuss those issues with your spouse. Then explore ways of relating to each other more constructively. For example, when you want your spouse to do something, approach him or her with a request instead of a demand. Also, rather than saying "You should …" or "You ought …" say "In my opinion …". The more you and your spouse feel that you value and believe in each other, the less defensive you'll each become.
Have something to say about this article? Leave your comment via Facebook below!
advertise with us
Example: "Gen 1:1" "John 3" "Moses" "trust"
Advanced Search
Listen to Your Favorite Pastors