The Husband's Sanctifying Role in Marriage, Part II
Bob Lepine, Author
Tuesday, June 14, 2005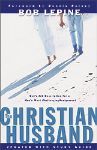 The old Puritan preachers knew this well. They would remind men that failure to provide for the physical needs of their families made them worse than the pagans (see 1 Tm 5:8). But what good does it do, they would ask, if we care for their bodies but neglect their souls? Should we work diligently to satisfy their material and physical needs in this life, and to take no regard for their souls, which will live forever?
Paul reminds husbands that we are quick to satisfy our own need for nourishment. We rarely neglect our own bodies. Our care for our wife's needs should be just as acute. We are to labor to provide nourishment for her body, and we are to strive to provide nourishment for her soul.
Charlie's Sunday morning breakfast quite literally provides his family with nourishment, while it sets the tone for their corporate worship of God later that same morning. While he is meeting his wife's physical need for nourishment, he is also nourishing her emotionally and spiritually by sacrificing for her. Each week, as he takes this one day and frees her from her normal routine, he is honoring her.
But a wife is not only to be nourished; she is also to be cherished. Once again Paul uses a unique word, thalpo. It shows up only one other time in the New Testament, in Paul's first letter to the Thessalonians. There, he reminds his readers that he and his fellow missionaries had "proved to be gentle among you, as a nursing mother tenderly cares (thalpo) for her own children" (1 Thes 2:7).
A husband, then, is to tenderly care for his wife in the same way that a mother gently and tenderly cares for a new baby. As a father of five, I've had a lot of opportunity to observe the special bond that grows between a mother and her child. After each child was born, I would watch as Mary Ann spent hours caring for our new son or daughter. She could sit for what seemed like forever to me, stroking his hair with her hand, talking to him, reacting to every coo or every facial gesture the baby would make. Even in the middle of the night, when the child had awakened her from a few precious hours of rest, she would gently care for, nurse, and talk to her baby. Her regular routines were interrupted, but it didn't matter. Nothing would get in the way of caring for the new little life in our home.
That's what it looks like to cherish someone. The word literally means "to soften or warm with body heat." It means we make another person our priority relationship. We cherish our wives by providing them with a warm, safe, secure environment, where they will never doubt our love, our care, and our commitment.
Think of it this way. If I were to ask you to name your most cherished possession-the one you'd run into the house to save in a fire-you would begin to mentally sort through the things you own. You would quickly eliminate the things that are easily replaceable. If you can buy the same item at Wal-Mart for under $10, it's not likely to appear on your cherished possession list.
You would slowly begin to narrow the list down to a few items. All of them would either be very expensive or even irreplaceable. There would also very likely be some kind of emotional attachment to the items on your list-something that tied them to a special time or a special person in your life. If you were finally able to narrow the list down to a single item, it would very likely be something you alone would find valuable. Your cherished possessions would be a unique part of your life.
That list of valued possessions gives us a taste of what it means to cherish our wife. She is highly valued. She is our priority. She is cared for. We ought to regularly reflect back to her how cherished she is.
Many husbands express their love for their wives with a big event. A cruise. A trip to Europe. Expensive jewelry or gifts. We know how to go all out with the spectacular displays of love. The real question for us? Can we sacrifice to do the little things that show our wives that we cherish them day after day?
Have something to say about this article? Leave your comment via Facebook below!
advertise with us
Example: "Gen 1:1" "John 3" "Moses" "trust"
Advanced Search
Listen to Your Favorite Pastors