The Other Spouse: Coping as the Wife of an Addict
Dr. David B. Hawkins, The Relationship Doctor
Friday, May 05, 2006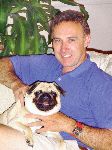 The only thing that I felt was missing from the book was that I don't remember reading about a reasonable timeline for a relationship to progress? I have been now impatiently waiting for a year past the time that I said I would stay-which was two years. For me, I think there is a reasonable amount of time which would be around two years with plans in the works. Am I wrong in my thinking? As well, there is NO talk of marriage. He still avoids the subject, even when I try to bring it up.
I would appreciate a short answer and insight from you on this. I have been distraught about this relationship for at least nine months. Thanks so much again. Keep up the great work, God Bless.
~ Margie

Dear Margie,
Thank you for the kind words about the book, as well as noting the very important omission. Your question is a good one.
While it is difficult to give a timeline for when a relationship should lead to marriage, it is not difficult to determine when it should progress—immediately! Allow me to explain.
Let's imagine that you graduated from college with a degree in business, and took a job with a major firm. During your interview you made it clear that your aspirations were to attain a mid-management position within three years. Let's imagine that you were hired and told that your goals were reasonable, and that if you exhibited appropriate skills, they would help you achieve your goals. Happily you shake hands and move forward. What should you expect to see/ hear from your employer? While you might not expect immediate promotions, you would expect to see indicators of intentionality on their part—that they made decisions indicating their commitment to you and your goals. You would receive reassurance that you were in sync with one another, moving in a mutually agreed direction.
Now, let's take a slightly different scenario. What if you shook hands and almost immediately began sensing that your employer was not intentional about moving you up in the company? You began noticing decisions made that closed doors from you achieving your desired goals? You did not hear reassuring words, did not see reassuring and convincing actions. You would feel uneasy, angered and appropriately confused and upset. Hopefully, you would ask serious questions about what was taking place.
Margie, you indicate that you have felt frustrated for two years! You have both danced around the sensitive topic, and the silence is deafening. There is no progression, which is the hallmark to any kind of commitment. You have received no reassurance about his commitment—indicating that in all likelihood there is none. You give little indication that he is intentional about moving toward your desired goal. There is no agreement, no intentionality and no progression to the relationship. Sadly, it sounds like he is not committed to you. It is time to break the silence, have courage and ask tough questions, using wisdom to determine if you have the same goals.

Do you need sound, Biblically-based advice on an issue in your marriage or family?  Dr. David will address two questions from Crosswalk readers in his weekly column. Submit your question to him at TheRelationshipDoctor@gmail.com


---
David Hawkins, Pd.D., has worked with couples and families to improve the quality of their lives by resolving personal issues for the last 30 years. He is the author of over 18 books, including   Love Lost: Living Beyond a Broken Marriage,  Saying It So He'll Listen, and  When Pleasing Others Is Hurting You. His newest book is titled When the Man in Your Life Can't Commit.  Dr. Hawkins grew up in the beautiful Pacific Northwest and lives with his wife on the South Puget Sound where he enjoys sailing, biking, and skiing. He has active practices in two Washington cities.

Have something to say about this article? Leave your comment via Facebook below!
advertise with us
Example: "Gen 1:1" "John 3" "Moses" "trust"
Advanced Search
Listen to Your Favorite Pastors