Turn Newlywed Bliss into a Lasting Marriage
Whitney Hopler, Live It Editor
Thursday, June 09, 2005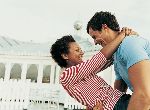 Be the best wife you can be. Express your love for your husband by complimenting him regularly on what you love about who he is and what he does. Don't expect him to read your mind; clearly let him know your needs. Avoid nitpicking and nagging. Flirt with your husband often. Make time for having fun together on a regular basis. Tame your emotions so your husband knows what to expect emotionally as he relates to you. Never make fun of your husband or make snide remarks about him; show respect for him.
Grow spiritually together. Pray and read Scripture together on a consistent basis. Keep the Sabbath day together. Read books and watch movies together, then discuss the spiritual issues they raise. Go on a retreat together. Choose a day to fast together. Consider how your different backgrounds enhance your ability to worship and serve God together.
Be willing to make sacrifices. Remember that marriage requires you to put your spouse ahead of yourself for a lifetime. Ask God to help you become more compassionate, even when it hurts. Know that God uses marriage to transform you and display Himself in your life. Realize that the more you die to yourself, the more you experience new life and growth. Thank God that marriage gives you the opportunity to grow beyond your wildest dreams.
Prepare for children. Know that it's never too early to begin praying for the kids you hope to have one day. Talk with your spouse about how many children you plan to have, and when. Discuss the different ways you were raised and what style of parenting you'd like to embrace. When children arrive, remember to keep God as the top priority in your life, and your spouse second (so your children would be third).
Make time for friendships. Let opposite-sex friendships go (or set strong boundaries for them) after you're married, but keep your same-sex friends who are still single. Introduce them to your spouse and have your spouse introduce his or her old friends to you. Make time to get together with your same-sex friends occasionally, but make sure your spouse knows that he or she is the most important person in your life.
Do your best to get along with your in-laws. Avoid speaking negatively about your in-laws, especially to your spouse. If you live close to your in-laws, establish boundaries such as having them call before they drop by. Take time to learn about your spouse's family history. Avoid mentioning disagreements you're having with your spouse to his or her parents. Try to spend time with your in-laws in fun ways outside of a home setting. Pray for your in-laws.
Use conflict to draw closer to God. Take advantage of the opportunities that your conflicts give you to grow individually and as a couple. Pray about your difficulties and tensions. Get counseling. Establish a relationship with a veteran married couple who can mentor you.

Realize that every marriage has seasons of ups and downs. Never consider divorce. Try to understand your spouse's point of view. Don't withdraw; face issues with courage. Apologize when you're wrong and forgive your spouse when he or she is wrong. Focus on the positive aspects of the marriage you and your spouse are building together. Avoid bickering in public as much as possible. If you need to correct your spouse, do so in private.
Create traditions together. Establish traditions that work for both you and your spouse. They can be traditions carried over from your childhoods, or new ones that you build together. Be creative. Remember that not all traditions have to revolve around holidays. Some have deep spiritual significance; others are just for fun.
Keep dating each other. Schedule dates on a consistent basis. Be creative and plan a variety of dates. When you're on a date, don't talk about work, kids, in-laws, money, or any other issues. Keep the focus simply on having fun together.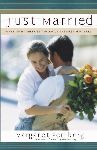 Adapted from Just Married: What Might Surprise You About the First Few Years, copyright 2005 by Margaret Feinberg. Published by Harvest House Publishers, Eugene, Or., www.harvesthousepublishers.com.
Margaret Feinberg is an award-wining journalist, speaker, and writer. She is the author of Simple Acts of Faith, Simple Acts of Friendship, Twentysomething: Surviving and Thriving in the Real World, and God Whispers: Learning to Hear His Voice. She has also published many articles in national magazines, including Christianity Today, New Man, BookPage, and Christian Single. Margaret and her husband, Leif, live in Alaska.
Have something to say about this article? Leave your comment via Facebook below!
advertise with us
Example: "Gen 1:1" "John 3" "Moses" "trust"
Advanced Search
Listen to Your Favorite Pastors