Unity in Marriage Key to Successfully Blending Families
Dr. David Hawkins, The Relationship Doctor
Thursday, January 26, 2006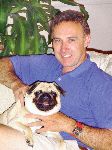 ~ Frank
Dear Frank,
Sorry friend. I can't offer you much support on this one. If your wife is upset enough about your anger to think about leaving, she is too upset. If she is ready to leave, there is probably more to your story than you are sharing. It may be tempting to minimize this issue, while your wife lives with the results.
I would like to offer an illustration that may help. Let's suppose you were offered a refreshingly clear glass of water with just a thimble of sewage placed in it. Would you drink it? I hardly think so. What if your pure water had only a drop of sewage placed in it? What you then drink it? Of course you wouldn't. To finish my illustration, what if this wonderful glass of glacier water had just been stirred with a spoon that had a residue of sewage water still on it? Still, no? This is an illustration of our marriage relationship. It is to be pure, undefiled, with no stain or blemish. Any aspect of fear or control brought into a relationship, any element of fear, is simply too much. The relationship will always be limited by the problem.
The scriptures are filled with admonitions about anger, and other contaminating problems. James says, "Everyone should be quick to listen, slow to speak and slow to become angry, for man's anger does not bring about the righteous life God desires." (James 1: 18-20) In fact, in the very next verse the Apostle James seems to link "moral filth" in the same context as raw anger. The Apostle Paul, too, had much to say on the topic. He advises we "get rid of all bitterness, rage and anger, brawling and slander, along with every form of malice." (Ephesians 3: 31)
One more word of counsel for you: Don't let pride stand in the way of an opportunity to grow. I suspect your wife has talked to you many times about this issue — again, why else would she be threatening to leave? Although I am not an advocate for divorce, your wife's words suggest a problem out of control. Thus, consider seeking counsel for the problem — to save your marriage. She is undoubtedly worth it and you can offer her the nice guy she loves.

Have a question for Dr. David? Contact him at TheRelationshipDoctor@gmail.com.


____________________________________________________
David Hawkins, Pd.D., has worked with couples and families to improve the quality of their lives by resolving personal issues for the last 30 years. He is the author of over 18 books, including  Love Lost: Living Beyond a Broken Marriage, Saying It So He'll Listen, and  When Pleasing Others Is Hurting You. His newest book, When the Man in Your Life Can't Commit, will be released in February, 2006. Dr. Hawkins grew up in the beautiful Pacific Northwest and lives on the South Puget Sound where he enjoys sailing, biking, and skiing. He has active practices in two Washington cities.

Have something to say about this article? Leave your comment via Facebook below!
advertise with us
Example: "Gen 1:1" "John 3" "Moses" "trust"
Advanced Search
Listen to Your Favorite Pastors