What Should Engaged Couples do to Prepare for Marriage?
Dr. David B. Hawkins, The Relationship Doctor
Thursday, June 29, 2006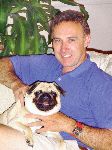 Dear Dr. David:

I have been in a relationship with a woman for the past fourteen months, and both of us have sensed God leading us toward marriage. We are both in our mid-twenties and are committed to one another, but cannot marry for some time because of financial reasons. I want to be financially stable before marrying and both of us want to finish our college degrees. We want to make this next year a learning time for both of us. What do you consider to be the tasks ahead for us in our dating relationship? ~ Ben
Dear Ben:
You and your girlfriend sound like very thoughtful people. I wish every young couple were as thoughtful and responsible as you appear to be.
What issues should you two be considering in the months ahead?
First, be careful about entering into a pseudo-marriage relationship. By that I mean that it will be tempting to begin to live and act as married people, since you are committed to one another and have closed the door to dating others. These times can be very difficult in regards to sexual purity and you will both need to have very clear and firm boundaries. Remember that sexuality was created and ordained by God, it is not only a physical act but also a spiritual expression of love and unity.
I am reminded of David's words on this matter. "How can a young man keep his way pure? By living according to your word. I seek you with all my heart; do not let me stray from your commands. I have hidden your word in my heart that I might not sin against you." (Psalm 119: 9-11)
Second, be careful to continue to maintain friendships that can enhance your safety and fulfillment as individuals. While you undoubtedly enjoy one another's company, this is still a time to enjoy friends as well. Doing things as a group can be a way to maintain friends as individuals, as a couple as well as assisting with the issue of sexual safety. Friendships often challenge us to continue to expand our individuality and personality.
Third, this is still a time to continue to become acquainted with one another, preparing for a lifetime together. It is a wonderful time to solidify your spiritual lives together, learning to pray and study scripture together. It is a time for joy and celebration that you have found your life mates. Don't stop learning about one another, respecting each other and developing positive relational habits. Maintain healthy habits of having fun with your best friend. Continue to read good books on relationships and the trials and triumphs you will likely experience.
Finally, you will be entering into lifetime with her extended family, and she into yours. These are times to get to know them as well. It is a time to establish healthy boundaries when it comes to family. It is a time to begin the process of "leaving and cleaving" as established in the Genesis story.
Dear Dr. David:
I recently was rejected by a man with whom I was engaged to be married. We had known each other several years, had been engaged for one year, had both come out of hurtful relationships, and wanted a lifetime together. Then, we found out I was pregnant. As soon as he found out I was pregnant he left me and ended our engagement. Not only did he leave me, but his family has encouraged him to stay away from me. Now he goes back and forth, coming to see me for days at a time, and then staying away for days. His parents don't want him to be with me which confuses him. I'm not sure what to do. Please help. ~ Desperate
Have something to say about this article? Leave your comment via Facebook below!
advertise with us
Example: "Gen 1:1" "John 3" "Moses" "trust"
Advanced Search
Listen to Your Favorite Pastors