What to Do When One Spouse Wants Out
Dr. David B. Hawkins, The Relationship Doctor
Friday, March 17, 2006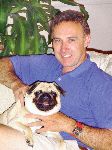 Dear Dr. David:
I am a twenty-four year old man who read one of your recent articles on addictions. The things you wrote about hit a chord with me and have nearly ruined my marriage. My wife still loves me, but she is very suspicious of my sexual misconduct. Truth be told, she doesn't know the half of the things I do. I am involved in sexual chat on the Internet, adult book stores and other forms of pornography. I want to blame the problem on her, but know it is really my problem. I escape to my lustful desires for any reason. My wife has asked me again and again to stop the things she knows about, but that doesn't seem to stop me. I make promises and break them. She says she is through, and I'm not sure that will even stop me. I know I need help, but am so embarrassed and disappointed in myself. I need help before my wife gives up on me completely. -- Stan
Dear Stan:
I have had many responses to my articles and columns concerning addictions. It is a huge issue in marriages today. I am saddened when I hear stories like yours, which are so common. I have said that one of the hallmarks of addiction is when we continue in a behavior pattern in spite of its negative consequences. Subsequently, the alcoholic keeps drinking even after her third DWI; the eating disordered man continues in destructive eating patterns in spite of the horrible consequences; the gambler keeps making wages in spite of the family budget being blown to pieces, not to mention the loss of trust in the marriage. Behaviors which are completely out of control.
The good news is that you have written to me. Perhaps you are nearing your "bottom," that place when we give up our self-will and decide we need God to step in and take control of our lives. Giving up EGO—Easing God Out—is the most difficult thing any of us does. We desperately want to be the King of our lives, and we give up power and control of our lives very reluctantly. But, the scriptures tell us that to find our lives we must first lose them. The prophet Isaiah also said that the Lord came to deliver us from bondage. "He has sent me to bind up the brokenhearted, to proclaim freedom for the captives and release from darkness for the prisoners." (Isaiah 61:1)
We must also remember that while any addiction is a biological/social/ psychological issue, it is also most definitely a spiritual matter. My hope for you, and all who struggle with addictive issues, is that you will bring everything into the Light and seek help. We're only as sick as our secrets. You cannot manage this struggle alone—it is crippling you and your marriage. Don't continue to live in the denial that your life is manageable—it isn't. I have endorsed programs such as Celebrate Recovery, and believe it could be helpful to you. Sexual and Love Addicts Anonymous might also be a resource for you. Your wife will respect your honesty and new found integrity, not to mention the joy you will find with new freedom. God bless.

Have a question for Dr. David? Contact him at TheRelationshipDoctor@gmail.com.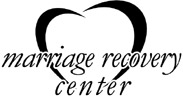 Dr. David Hawkins is the director of the Marriage Recover Center where he counsels couples in distress. He is the author of over 30 books, including Dealing With the CrazyMakers in Your Life, 90 Days to a Fantastic Marriage, and Saying It So He'll Listen. Dr. Hawkins grew up in the beautiful Pacific Northwest and lives with his wife on the South Puget Sound where he enjoys sailing, biking, and skiing. He has active practices in two Washington cities.
Have something to say about this article? Leave your comment via Facebook below!
advertise with us
Example: "Gen 1:1" "John 3" "Moses" "trust"
Advanced Search
Listen to Your Favorite Pastors