Connect with Your Daughter through Godly Girl Talk
Carolyn Mahaney, Contributing Writer
Tuesday, December 20, 2005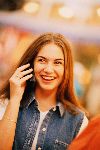 While God's Word is of first importance, this doesn't mean we must only talk about spiritual things. My daughters and I have had plenty of frivolous conversations about current events, hair problems, or whatever crazy predicament Nicole has gotten herself into lately. These don't make up the primary substance of our conversation, and they aren't the primary goal. But the light-hearted chatter forms a relational platform from which to address more serious issues. Today there is really no line between what's serious and what's fun. Both are jumbled together in one delightful mix.

True Girl Talk is Honest

Also vital to the transfer of biblical womanhood is truthful communication. That leads us to the fourth girl talk principle: Godly mother-daughter communication is open and honest. First John 1:7 insists: "If we walk in the light, as he is in the light, we have fellowship with one another, and the blood of Jesus his Son cleanses us from all sin."
Again, moms, we must work vigorously to set a standard of humility and transparency. As one wise author says of parenting: "It involves investing your life in your child in open and honest communication that unfolds the meaning and purpose of life. It is not simply direction, but direction in which there is self-disclosure and sharing. Values and spiritual vitality are not simply taught, but caught."1
To help our daughters catch the beauty of biblical womanhood, we must inject our conversations with personal confession and humility and admit where we fall short of God's perfect design. If we proudly seek to present a faultless image, our daughters may well throw up their hands in despair. But when we share our own sins and also our experiences of God's mercy on the sometimes-bumpy trail to godliness, it will encourage our daughters to persevere. Although we must employ wisdom in determining what is appropriate to disclose, our honest communication will make it easy for them to share their own temptations and sins.
Girls, may I implore you to be truthful and honest with your mom? If you are hiding any sin from her, you are headed for trouble. You may think your mom will never find out. But someone already knows. God knows. David confesses in Psalm 69:5: "O God, you know my folly; the wrongs I have done are not hidden from you." Deceiving your mom is like pretending God can't see. It's living in a make-believe world where sin has no consequences. But the Bible tells us that in the real world, "the wages of sin is death" (Rom. 6:23) and that "your sin will find you out" (Num. 32:23).
However, by confessing your sin to God and to your mom, you can admit the truth that God sees and thus avoid these dire consequences. This is "walking in the light." As a way to encourage my daughters to be open and honest, I would periodically ask, "Is there anything that you need to tell me?" So let me also ask you, "Is there anything that you need to tell your mom?" When you admit your sin, you will experience fellowship with your mom and with God. And best of all, the Bible says, "If we confess our sins, [God] is faithful and just to forgive us our sins and to cleanse us from all unrighteousness" (1 John 1:9).

Godly Girl Talk Depends on Grace
Now for all you moms who have been sinking deeper into discouragement with each successive girl talk principle, please do not lose heart! While constant communication about the ways of the Lord is certainly hard work, you are not without help. May the fifth and final girl talk principle buoy your soul, for: Godly mother-daughter communication is possible through the grace of God.
Have something to say about this article? Leave your comment via Facebook below!
advertise with us
Example: "Gen 1:1" "John 3" "Moses" "trust"
Advanced Search
Listen to Your Favorite Pastors