Wholly Parenting, Holy Teens
Randy Saller, The Old Schoolhouse Magazine
Monday, January 30, 2012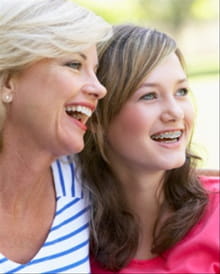 Mr. and Mrs. Smith adore their teenagers, Bill and Jackie. The Smiths and their children eat dinner together regularly, attend church together, and even pray together each evening.
When Bill graduated high school, his parents encouraged him to attend a Christian college. However, Bill decided against it and went to a secular university.
Jackie met someone at work and claimed to be in love. "I thought a lot about it and even prayed. I'm moving in with Tom," she insisted. "He's the one."
The Smiths are heartbroken. What happened?
As good as church participation and family involvement are, our teens need something more. Your teens may be teaching Sunday School, attending youth group, or going on missions trips, but they still need parents who consistently challenge and encourage them to live exclusively and unashamedly for Jesus Christ. They need parents who do not tire in elevating the Word of God above the wisdom of the world.
Role #1: Protector of Purity
"For this is the will of God, even your sanctification, that ye should abstain from fornication:" (1 Thessalonians 4:3)
Few of us would hand over a brand-new car to even a trustworthy friend without defining some strict guidelines. We protect valuable things.
How much more should we protect our teenagers' sexual purity? Teens face a steady stream of temptations that compromise their mental and sexual purity. Parents must clearly define, with their teens, a Biblical standard for movie, music, and book selections. Philippians 4:8 clearly establishes the necessary criteria: "Finally, brethren, whatsoever things are true, whatsoever things are honest, whatsoever things are just, whatsoever things are pure, whatsoever things are lovely, whatsoever things are of good report; if there be any virtue, and if there be any praise, think on these things."
Parents of teens should not be concerned only about media's influence. We also are responsible for training our children to relate to real people, particularly of the opposite sex. Recently my teenage son and I developed guidelines for communication with girls. We typed and posted the difference between leading a girl on and treating her like a sister in Christ. We also have taught our teen about the characteristics of courtship and how it supports the Biblical principle of purity.
Role #2: Disciplinarian
"If ye endure chastening, God dealeth with you as with sons; for what son is he whom the father chasteneth not?" (Hebrews 12:7)
As children get older, it is tempting to avoid conflict at any cost, even the cost of forsaking our responsibility to be disciplinarians. However, when parents decide to "just get along" with teens, the home environment becomes an incubator for rebellion.
Discipline is an expression of love. Teens must be taught that if they break curfew or talk disrespectfully, the consequence of their rebellious choices—discipline—is an expression of our love for them. The goal of Biblical discipline is not to "get even" but rather to restore what is most precious to God: relationship. Teach this foundational truth to your children early, so that they will not be easily deceived by the persuasive lie that parental discipline is rooted in a selfish need to control or to restrict freedom.
Role # 3: Caretaker of the Weak
"It were better for him that a millstone were hanged about his neck, and he cast into the sea, than that he should offend one of these little ones." (Luke 17:2)
Being emotionally or physically bullied by an older sibling has become a universal rite of passage for many young people. A poignant way to convey Christ's presence in our home is by raising teenagers to walk the narrow path of protecting—not bullying—their younger siblings.
Have something to say about this article? Leave your comment via Facebook below!
advertise with us
Example: "Gen 1:1" "John 3" "Moses" "trust"
Advanced Search
Listen to Your Favorite Pastors