Jesus ... Single Like Me: Building Your Ministry
Kris Swiatocho, The Singles Network Ministries
Tuesday, May 10, 2011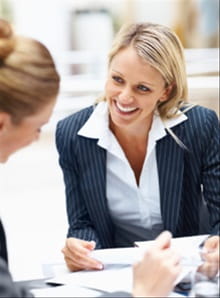 4. Before I can do anything in His will, I (we) must listen:

a. I have to be quiet. I can't tell you how many times I have lost direction in the ministry God has given me due to not being quiet enough to hear God. The Lord teaches us the importance of being quiet so that we can really hear God speak. We are so distracted by so many things. From our own personal sin (and that of others) to people pulling us to do this or that, to the personal needs of others to over-commitment. How can you even begin to listen when the noise in your life overwhelms you?

But whoever listens to me will live in safety and be at ease, without fear of harm (Proverbs 1:33).

"Now then, my children, listen to me; blessed are those who keep my ways" (Proverbs 8:32).

b. I have to make it something I practice daily. How can I know what God wants from me daily if I don't listen daily? This means a consistent time with God where you are reading his Word and allowing time for the Holy Spirit to give you direction. It's personal time with God so you can pray for others as well as yourself and your ministry. Out of this quietness comes the peace and strength we need from God.

"Teach me, and I will be quiet; show me where I have been wrong" (Job 6:24).

The fruit of that righteousness will be peace; its effect will be quietness and confidence forever (Isaiah 32:17).

c. Be ready to do what God asks. God gives us direction all day. We don't move on this action because we sometimes don't like what he is telling us to do. For myself there are times I know God wants me to share with this person, or deal with this conflict, etc. I know this is only to help me grow, but I will sometimes avoid listening to God. But realize, his way is also best. His way leads to victory. His way leads to peace. His way leads to wisdom. You can never have too much wisdom.

Again and again I sent all my servants the prophets to you. They said, "Each of you must turn from your wicked ways and reform your actions; do not follow other gods to serve them. Then you will live in the land I have given to you and your ancestors." But you have not paid attention or listened to me (Jeremiah 35:15).

Note: Leaders, it's very important that we continue to model this to our teams. We need to be holding folks accountable to their own time with God. Ask the hard questions, encourage them to be consistent, seek help from a counselor as needed, etc. We want our teams to grow, and it has to start with them as individuals. As we grow personally, it affects the whole team.

So Christ himself gave the apostles, the prophets, the evangelists, the pastors and teachers, to equip his people for works of service, so that the body of Christ may be built up until we all reach unity in the faith and in the knowledge of the Son of God and become mature, attaining to the whole measure of the fullness of Christ (Ephesians 4:11-13).

5. As we build our lives and our ministries on a solid foundation, we can handle anything thrown our way. When your relationship (your foundation) is built based on God's direction, you are built on solid rock. Like a house, our ministries must be started with the right foundation. So many singles ministries are started backwards. We want the events and fun things to do. We want the large numbers, however, we don't want to do the work to get there. Just like in your own walk, you have gotten to where you are step by step. Our ministries are the same. We must go the speed God wants us to, slowly building a strong foundation of prayer, leadership development and communication. The stronger the foundation, the better chance of continued success.

So there I was with my dog, listening to the wind howl and the rain pound on the roof. All I could do was pray. I knew my house was built well. I knew I had done what I needed to secure items on my deck from blowing away or crashing into my house. I knew I had bought necessary food and water supplies. But would it be enough? Would the preparations I had done save my house? Well morning finally came and to my surprise my house had withstood the storm. I had one tree that had toppled over away from my house. I would find out later that weeping willows have short root systems making them easy targets for storms. However, as I walked throughout my neighborhood, some of my neighbors' homes had not favored as well. Some had trees fallen through their roofs and cars. Some had windows blown out. I quickly ran home and grabbed some supplies to help my neighbors. The whole neighborhood came out to help each other. Even though some of our home foundations weren't as strong as others, we still came together to help each other.
Have something to say about this article? Leave your comment via Facebook below!
advertise with us
Example: "Gen 1:1" "John 3" "Moses" "trust"
Advanced Search
Listen to Your Favorite Pastors