Lord, Why Have You Left Me Alone?
Kris Swiatocho, The Singles Network Ministries
Tuesday, December 25, 2012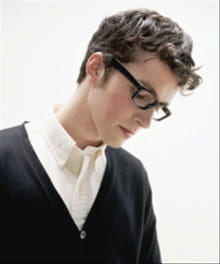 Editor's note: Today's article is the third in a series about "fine line" areas of our lives. Areas where we struggle to discern truth from sin. Areas we prefer not to deal with so that we can continue living on the edge, where the "fine line" is. Click here to read about Happiness vs Joy and Judging vs. Accountability.
Part 3: A Fine Line: Loneliness vs. Alone-ness
Why Lord, why am I still single? Why have you left me so alone? I am so lonely I can't stand it. I hate it. I simply hate it.
These comments and many more are things I hear all the time from fellow singles. I have taken poll after poll with loneliness coming up as the number one thing singles hate about being single. This is especially the case if they were once married, in a relationship, or had kids living at home. That loss of company in their life has caused such emptiness, making it hard to function sometimes. This loss can even lead some people to pick bad choices for friendships, dating and eventually marriage. The loneliness seems to overpower any sense of wisdom on their part. They would rather put any person in their life (whether from God or not), than to feel lonely.
Personally, until three years ago, I had never experienced utter loneliness. Sure, I had been alone and would miss friends and family sometimes, but this sense of hopelessness was something as a Christian I had never experienced. Then my dad died and for the next year I would find myself lying on the couch, in a state of depression and deep hopelessness. My dad had been sick for many years with Alzheimer's. I had the honor of moving in with my parents the last nine months of his life to help take care of him. He left this earth and went into the arms of the Lord. So why would I feel any loneliness? Why would I feel so hopeless? Well, the loss of a person, a friend, a career, or anything significant can lead to these emotions. But this emotion is not based on truth. For a Christian, this emotion can be sinful, and can be something the enemy uses to attack us. The loss of my dad left me alone but not lonely.
So what is the difference of feeling alone versus feeling lonely? What is the fine line?
As a Christian, when you say you are lonely it may be because you are, in fact. alone. Being alone is a real place we find ourselves in, sometimes, whereas being lonely is something a person experiences. For a non-Christian, there is no hope in Christ, no hope of an everlasting life, and no hope in your future. To say "I feel alone" is being honest, because in some cases we are, and it isn't much fun.
Jesus felt alone many times in various ways. He understands what it feels like to have the whole world on your shoulders, to carry the load. Even though he had twelve disciples who were there to help him, they would abandon him over and over.
Judas would betray him.
So many of you know what it feels like to betrayed. To have that one person you cared about the most lie to you. Maybe it was an ex-spouse, business partner or friend who betrayed you. They were smiling to your face all the while stealing from you.
And Judas went to the chief priests and the officers of the temple guard and discussed with them how he might betray Jesus. They were delighted and agreed to give him money. He consented, and watched for an opportunity to hand Jesus over to them when no crowd was present (Luke 22:4-6).
Have something to say about this article? Leave your comment via Facebook below!
advertise with us
Example: "Gen 1:1" "John 3" "Moses" "trust"
Advanced Search
Listen to Your Favorite Pastors