Lord, Why Have You Left Me Alone?
Kris Swiatocho, The Singles Network Ministries
Tuesday, December 25, 2012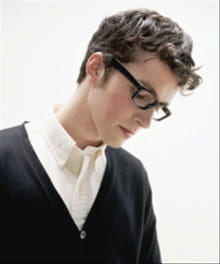 Peter would deny him.
Maybe you got into a situation where you needed your friends to be there. You needed the support of your family, only to have them deny you. Friends who said they had your back but when things got really tough, the phone calls went unanswered and emails bounced back. Peter would deny Jesus as well. Even Peter was surprised at what he was about to do.
I tell you the truth," Jesus answered, "this very night, before the rooster crows, you will disown me three times" (Matthew 26:34).
Jesus' disciples would forget him, fail him.
How many of us have had folks let us down? Maybe it's a project you are working on. Maybe you led a team at your company or your church, only to have your teammates fail to follow through. Some might have even quit, causing more work for you. Jesus shows that even he could not escape those who would forget. But Jesus would have grace to forgive and forget. He knew they were imperfect. Despite their efforts to follow-through, they would fail sometimes.
When he rose from prayer and went back to the disciples, he found them asleep, exhausted from sorrow. 46 "Why are you sleeping?" he asked them. "Get up and pray so that you will not fall into temptation" (Luke 22:45-46).
Jesus' disciples would abandon him.
Your former spouse said you would be together til death do you part, but "death" turned out to be five or ten years. Maybe it was a parent who abandoned you as a child or withheld support from you as you grew older. Maybe your child has abandoned you, a child you raised, loved, cried, and worried over. Sure, maybe it's growing pains and they will return like the prodigal son. But in the meantime, it feels horrible to experience rejection after having loved your child so unconditionally.
But then again, Jesus understands too. There was Jesus, on the cross, and only one disciple shows up: John, one of his best friends. But where were all the others? Where were the men he spent the last three years, day and night, 24/7 with? The ones whom he taught, encouraged, and trained to take over for him? Where were they now? If Jesus, who is perfect, could have his closest friends abandon him, then surely we are going to have people abandoned us. The issue is not if it's going to happen, but when - and how do we handle it?
Jesus focused on the present, asking his best friend and mother to care for each other. He focused on Mary Magdalene and Mary, wife of Clopas. Mary Magdalene would be the first to see Christ rise from the dead; the first "evangelist" so to speak. Although most of his disciples did abandon him at the cross, they would not abandon him afterwards. His teaching, his love for them, his example would come through in the end. So yet, again, Jesus is showing us that through the things that would cause most people to feel lonely and hopeless, they are in fact merely causing us to feel alone. But Jesus had God and so do we. We have a choice in how we live through these situations. We have a choice in how we use circumstances to bring glory to God.
Near the cross of Jesus stood his mother, his mother's sister, Mary the wife of Clopas, and Mary Magdalene. When Jesus saw his mother there, and the disciple whom he loved standing nearby, he said to his mother, "Dear woman, here is your son," and to the disciple, "Here is your mother." From that time on, this disciple took her into his home (John 19:25-27).
We are not truly alone.
Jesus reminds us: "Come to me, all you who are weary and burdened, and I will give you rest" (Matthew 11:28). This should give us comfort when we are trying to carry burdens such as kids, a home, finances, elderly parents, or work. But here is a cool thing about being alone: when you know the Lord as your Savior, you are never truly alone or forsaken. God is always with us, giving us comfort, encouragement, and hope.
Have something to say about this article? Leave your comment via Facebook below!
advertise with us
Example: "Gen 1:1" "John 3" "Moses" "trust"
Advanced Search
Listen to Your Favorite Pastors