Lord, Why Have You Left Me Alone?
Kris Swiatocho, The Singles Network Ministries
Tuesday, December 25, 2012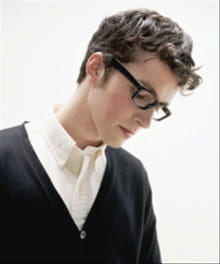 Be strong and courageous. Do not be afraid or terrified because of them, for the Lord your God goes with you; he will never leave you nor forsake you (Deuteronomy 31:6).
Despite what the world does to us, despite betrayal and abandonment, God is still there. He has not moved or changed. Doesn't that make you smile? Doesn't that make you rejoice? The lost are lonely because they are alone in every sense. All the more reason we have to keep our focus on reaching the lost versus feeling discouraged about ourselves.
So then, why are we physically alone? Why hasn't God brought me someone?
First, we are physically alone* sometimes because that seems to be the only time God can get our attention. When are alone (the kids are gone, the house is empty, work is done) and all we have is silence and God, we are forced to talk (and listen) to God. The problem is that most of us don't want to be alone, so we do whatever we can to avoid this. We watch TV, talk on the phone, play on facebook, eat, shop, and whatever else we can do to avoid talking with Jesus. We avoid having to hear him say that this is where we are going to be for now. But in avoiding hearing God say this, we are also avoiding hearing God say he is with us. We avoid all the plans he wants to share with us. We avoid all the things he wants to tell us. Things that will help us in this journey as single adults. God wants to empower, encourage, and equip us. Our alone times should be precious and valued.
So then the question is, why hasn't God brought someone to help fill in these "alone" times? Well, you have asked the million-dollar question. I simply do not have the answer you seek. I just know God is still in charge and knows best. For me, it doesn't appear getting married was a part of his plan. But thank God, because of my singleness I have been able to encourage so many others to live full and complete lives without being married. I have been able to write, speak, and teach all over the US and abroad, imparting that our only hope is found in Christ. So that when the enemy whispers "You are so lonely, no one will ever want you, you were lied to before and you will be lied to again" you will have the knowledge and strength to rebuke the enemy because you know the truth. You do have hope, and even though right now you are alone, you do have a future and it's with Christ.
The Fine Line Revealed:
With my dad's death I allowed the enemy to take this loss and make me feel empty, when in fact I was full. I was full of memories, full of my dad's love and friendship. My dad was such a blessing to me. No one could take away his love for me or what he meant to me. My sense of loss was simply loss and not abandonment, rejection, or denial. He was just gone. But because I know Christ, I will see him again. I will get to sit beside him while we watch the Braves play baseball, sharing a bucket of hot butter popcorn. I will get to feel his hugs again because I am not alone.
*Author's Note: In John 10:10 the enemy comes to steal, kill and destroy, but Christ came to give life. The enemy loves to get us by ourselves so he can lie to us. Remember there are times when we are alone so we can hear from God (quiet time) but there are other times when being alone is not good. We need the support of our family and friends. We need other believers around us so the enemy does not get a stronghold. So if you live alone, think about adding a roommate. Get involved in a Bible study or book club. Find more places to serve at your church. Do not avoid the fellowship of others as we are stronger when we are together. So when there are times you are alone, the enemy does not have power over you.
Have something to say about this article? Leave your comment via Facebook below!
advertise with us
Example: "Gen 1:1" "John 3" "Moses" "trust"
Advanced Search
Listen to Your Favorite Pastors