Questioning God: There's No Doubt About It
Kris Swiatocho, The Singles Network Ministries
Tuesday, April 09, 2013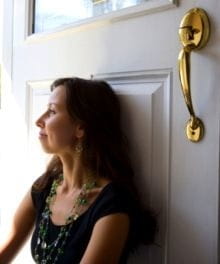 When we do question God we can let him know we are frustrated and upset. Even David cried out to God with anger. We can tell God what we like and don't like about the situation. We can even tell him we are afraid. But bottom-line, in it all we have to come to that place of trust. God chooses to reveal what he wants, when he wants. Asking God keeps us in a balanced relationship with God, whereas doubting keeps things one-way.
The secret things belong to the Lord our God, but the things revealed belong to us and to our children forever, that we may follow all the words of this law (Deuteronomy 29:29).
The Fine Line Revealed:
In order to know where the fine line is for doubting vs. questioning God, the Bible gives us numerous examples of people who also doubted and questioned God. Spend some time reading their stories. See if you can pick out the differences.
Nicodemus
"How can someone be born when they are old?" Nicodemus asked. "Surely they cannot enter a second time into their mother's womb to be born!" (John 3:4)
Moses
But Moses said to the Lord, "If the Israelites will not listen to me, why would Pharaoh listen to me, since I speak with faltering lips?" (Exodus 6:12)
The Lord said to Moses, "I am going to come to you in a dense cloud, so that the people will hear me speaking with you and will always put their trust in you." Then Moses told the Lord what the people had said (Exodus 19:9).
The Pharisees
"Tell us then, what is your opinion? Is it right to pay the imperial tax to Caesar or not?" (Matthew 22:17)
Thomas
Then he said to Thomas, "Put your finger here; see my hands. Reach out your hand and put it into my side. Stop doubting and believe" (John 20:27).
Zechariah
Zechariah asked the angel, "How can I be sure of this? I am an old man and my wife is well along in years" (Luke 1:18).
Gideon
"Pardon me, my lord," Gideon replied, "but if the Lord is with us, why has all this happened to us? Where are all his wonders that our ancestors told us about when they said, 'Did not the Lord bring us up out of Egypt?' But now the Lord has abandoned us and given us into the hand of Midian" (Judges 6:13).
Mary, Mother of Jesus
"How will this be," Mary asked the angel, "since I am a virgin?" (Luke 1:34)
Job
At this, Job got up and tore his robe and shaved his head. Then he fell to the ground in worship and said: "Naked I came from my mother's womb, and naked I will depart. The Lord gave and the Lord has taken away; may the name of the Lord be praised." In all this, Job did not sin by charging God with wrongdoing (Job 1:20-22).
Bottom line, we all have times where we question God, even doubt. We can easily get fixed on the limits of this world and forget about an unlimited world of God. For myself, I often start to question God when my provision isn't where I would like it to be. I question God on speaking events, the audience, and work issues. But every time God comes through. He reminds me of how special we all are. He reminds me to trust him. He reminds me that he loves us. And that all is for our good, and for his glory.
Have something to say about this article? Leave your comment via Facebook below!
advertise with us
Example: "Gen 1:1" "John 3" "Moses" "trust"
Advanced Search
Listen to Your Favorite Pastors