Singled Out for Him: A Time to Serve Christ
Nancy Leigh DeMoss, Author
Tuesday, December 31, 2002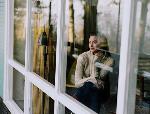 The cause of Christ is far greater than any social or political revolution.  The idea of an eight-hour workday, with "the rest of the time for myself," ought to be foreign to the Christian single.  Jesus deserves nothing less than the whole of our lives.
This does not mean that a single man or woman who is devoted to Christ never relaxes, takes a vacation, or has fun.  It does mean that the whole of his life belongs to Christ and is devoted to pleasing Him. 
The older I get, the more I find myself evaluating my activities, my hobbies, my use of leisure time-every aspect of my life-in light of the price they will bring in eternity. 
From time to time, I sense the Lord directing me to cut back on, or eliminate altogether, certain legitimate activities that are robbing me of time to pursue Him and to make an eternal investment in the lives of people.
Henrietta Mears was a single woman of the past generation whose life and ministry challenged literally thousands of college students to devote "the whole of their lives" to Jesus Christ.  As a teenager, I remember reading and being deeply stirred by a letter that Miss Mears had written years earlier, inviting college students to attend a "Briefing Conference." 
She wrote, "I have come back from Europe and South America with an overwhelming sense of the crisis hour in which we live. The needs of the world are appalling. I believe that you are a young man of destiny, for who knows but that 'you have come into the kingdom for just such a time as this.' I believe God has made no mistake and that  He has a plan for you in this hour.
"As never before God is calling for expendables.  He is watching for men to match the mountains of opportunity; He is looking for youth who will say, 'I will face this hour and find my place in it, and if I perish, I perish.' We need men who will put God first.
" ... I would that we had young men driven along by a mighty vision of what God could do if only He possessed them. I believe young men of today are going to do things that will stagger this generation, but all this will pass.  We must have young men to deal with things not of time, but of eternity."
Miss Mears had grasped the heart of the Apostle Paul's message to the Corinthians.  She understood that we have not been put here on earth to be happy or to fulfill ourselves, but to love and serve the Lord Jesus with all our heart, strength, mind, and soul. 
To be possessed by Him, to live our lives in the light of eternity, to be His willing bondservants-that is to fulfill the purpose for which we were created and to know the greatest possible joy in this life and the next. 
Excerpted from "Singled Out for Him" by Nancy Leigh DeMoss. Copyright 1998 by Nancy Leigh DeMoss. Used by permission of Life Action Ministries.
Since 1980 Nancy Leigh DeMoss has served as the Director of 

Publications and Women's Ministries and as the editor of Spirit of Revival magazine, for Life Action Ministries, a revival ministry, based in Niles, Michigan. She is the author of A Place of Quiet Rest: Finding Intimacy with God Through a Daily Devotional Life, Lies Women Believe: And the Truth that Sets Them Free and A 30 Day Walk With God in the Psalms (Moody Press). Nancy also hosts Revive Our Hearts, a daily radio program for women that airs each weekday on over 200 stations nationwide.
Have something to say about this article? Leave your comment via Facebook below!
advertise with us
Example: "Gen 1:1" "John 3" "Moses" "trust"
Advanced Search
Listen to Your Favorite Pastors