Singles in the Church: Views from the Pulpit
Tim Laitinen, Crosswalk.com Contributing Writer
Thursday, July 01, 2010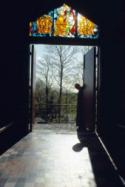 However, just because a broader ministry and discipleship focus takes priority over life stage in these two congregations, neither Pantego nor Park Cities ignores ministry opportunities for us unmarrieds. Each has Sunday morning classes and weeknight Bible studies for singles, and Park Cities has fledgling outreaches to its local apartment complexes and homosexual community. But both churches have come to the conclusion that stratifying their congregations by marital status doesn't really help anyone. In the process of spiritual maturity, singles can benefit as much from cross-pollination with other ages and stages, just as the other ages and stages can benefit from interaction with us.

Small-Town Singles

And what about us singles who attend smaller, less-urban churches? Churches without the budgets, personnel, and diversity to support vast ministry and outreach programs, even if they wanted to? Garry Geer, Senior Pastor of Calvary Baptist Bible Church in Peoria, Illinois, is proof that small-church leadership isn't necessarily out of touch with you. But even with Geer, singles need a reality check.

"A person's 'singleness' is an element of their lives that is to be under the Lordship of Christ like any other element," explains Geer, as he validates his approach to treating all of his parishioners equally. "Singleness is a sovereign equipping of God, like marriage. We have to make sure we equip singles like every other church member."

Small churches can't escape the marketing mindset popular among some singles, who church-shop based primarily on singles programming. Like Daniels and Davis, Geer's church has had negative experiences with singles ministries, although Geer continues to tweak the concept. Still, he doesn't want his singles existing in a vacuum. "They need other believers in other relational groups to grow into Christlikeness."

Don't Ignore Singlehood, Don't Objectify It Either

Despite all of the talk of inclusion, integration, and assimilation, neither Daniels, Davis, nor Geer expect single believers to deny the unique aspects of our life stage. In fact, none of these pastors expects anybody of any life stage to pretend it doesn't have its own challenges and opportunities.

Nor do they discourage their singles from exploring more ways to get involved:
Take some initiative for creating fellowship and ministry opportunities for singles within your church—or, gasp!—from other congregations.


Communicate graciously with your pastor about your singles concerns. Don't assume to know your pastor's perspective. Daniels, Davis, and Geer all maintain an open-door policy regarding ministry feedback from parishioners.


Ask your pastor whether singles could be nominated for elder in your church. It might make for an interesting discussion regarding the place of singles in Christian life.
Just understand that what your pastors expect of you, and what you think you need, may be two different things.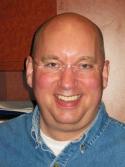 From his smorgasboard of church experience, ranging from the Christian and Missionary Alliance to the Presbyterian Church in America, Tim Laitinen brings a range of observations to his perspective on how we Americans worship, fellowship, and minister among our communities of faith. As a one-time employee of a Bible church in suburban Fort Worth, Texas and a former volunteer director of the contemporary Christian music ministry at New York City's legendary Calvary Baptist, he's seen our church culture from the inside out. You can read about his unique viewpoints at o-l-i.blogspot.com.


**This article first published on July 1, 2010.


Have something to say about this article? Leave your comment via Facebook below!
advertise with us
Example: "Gen 1:1" "John 3" "Moses" "trust"
Advanced Search
Listen to Your Favorite Pastors