Singles Q&A: Drowning in Comparisons
Carolyn McCulley, Author & Contributing Writer
Friday, November 03, 2006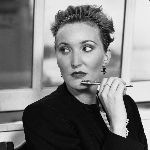 I want to be obedient to God, I want to walk in His will for me, but I'm afraid I'll never meet a Christian man, never get married, and that somehow I've failed to qualify for marriage.  The sense of rejection is a huge burden that I feel is distorting my approach to church, other people and God.  I compare myself to others who are thinner, prettier, more talented, more caring, more Godly, know their Bibles better – why wouldn't any man choose someone else?
ANSWER:  As I read your letter, I had a picture in my mind of someone about to drown. Periodically, you surface with expressions of faith toward God, but most of the time you are fighting to survive the waves that are swamping you. You are physically and emotionally exhausted and need someone to pull you to safety.
So I am going to throw you some lifelines. I hope you can catch them and really hold on, because I believe they are the truths that you need right now. You don't have to trust me to be able to pull you up, though. These lifelines are anchored in the Rock, and He will carry you through the fiercest storm.
First, let me assure you that I hear you and can empathize. Many others have pulled me from the same storms, so you are hearing from a fellow survivor who has been tempted in all of the same ways. Please don't mistake any candor for condemnation!
Let's review your letter paragraph by paragraph, beginning with what you said about your church. I am sure that those who are organizing church services by demographics are trying to create helpful contexts, but I am not convinced that segregating the Body like this is the best way to build a local church. We need to have relationships across many seasons of life. Now, in saying this, I'm only offering an observation. I am not challenging your pastors' decisions because I don't know all their reasons for organizing like this. Nor am I saying that ministries serving different demographics within a church are not needed. But when the congregation does not congregate to worship God but instead segregates, it creates a common temptation to put ourselves at the center of worship and push God to the perimeter. I think you are experiencing this at present.
My first suggestion for you is to take a break from this distraction and consider attending another service at your church. This will help you to come to church for the primary purpose of worshiping God and not for seeking the attention of the men around you. I don't blame you for wanting to meet someone at church – most single Christians do! In fact, I commend you for being committed to dating only Christians. But from all you've told me, it seems that right now you need to get off the hamster wheel and adjust your perspective.
I have some thoughts about the following paragraphs, but I'll get back to those in a moment. I want to get to the heart of your letter, which is found in this sentence: "But how do I continue to go to church when I feel bitter, jealous, and down on myself all the time?" If we were talking over coffee, I would ask you a lot more questions to make sure I understand you correctly, but for the sake of this format, I'll cut to my quick answer – and remember, this is a lifeline I am throwing to you! From all that you've written, you appear to be going to church primarily to seek the attention and the approval of others. You may not be bowing down to a golden statue, but you are controlled by the idol of the opinions of others – even though you may not know accurately what their real opinions are! The bitterness, jealousy, and self-pity you're experiencing right now is the fruit of that false worship. You will never find freedom, peace, joy, and love in being a slave to what the Bible calls "fear of man." It's a crazy, unfulfilling, and – let's be honest – sinful way to live. But it is our default setting. It's the way we ALL live until we are set free through clearly understanding our idol-manufacturing hearts and repenting of this false worship. Because Jesus has paid for sins such as these through His atoning sacrifice on the cross, we who trust Him as our Savior can receive the grace to change.
Have something to say about this article? Leave your comment via Facebook below!
advertise with us
Example: "Gen 1:1" "John 3" "Moses" "trust"
Advanced Search
Listen to Your Favorite Pastors