Singles Q&A: Drowning in Comparisons
Carolyn McCulley, Author & Contributing Writer
Friday, November 03, 2006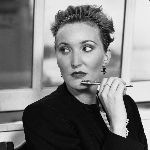 Grace (the unmerited favor and empowerment of God) exchanges bitterness for contentment, jealousy for gratitude, and self-centered pride for God-centered worship. But, as it says in Jonah 2:8, "those who cling to worthless idols forfeit the grace that could be theirs." There is so much more I could say about this, but I don't have the space for it. So for now, I will say that the best investment you could make is to order Edward T. Welch's book, "When People Are Big and God Is Small." This book addresses many forms of the fear of man, including craving approval, fearing rejection, and fearing exposure or shame – and shows how to replace it with God-exalting living. I found it to be a real eye-opener, but also a book brimming with hope for change.
I would also suggest that you consider Psalms 73. There we find Asaph, the psalmist, wrestling with jealousy, bitterness, and unbelief toward God. He sees the (temporary) prosperity of the unbelievers around him, which provokes him to think his efforts to live righteously are a waste of time. In verses 21-22, he describes his jealousy in this way: "When my heart was grieved and my spirit embittered, I was senseless and ignorant; I was a brute beast before you." This is what we are like when we seek reward, honor, and fulfillment from the creation (which is idolatry) instead of from the Creator. We can stand amidst great blessing, favor, and prosperity God has granted us and be senseless and ignorant of it all because we have our eyes set on some other trinket we think is more valuable.
The perspective adjustment we need is the same one Asaph discovered: "When I tried to understand all this, it was oppressive to me till I entered the sanctuary of God; then I understood their final destiny" (vv. 16-17). Your current situation is not your final destiny. If you are truly a believer, a new creature in Christ, your actual destiny is too marvelous to comprehend fully! This is what Asaph celebrates in the closing verses of this psalm: "Yet I am always with you; you hold me by my right hand. You guide me with your counsel, and afterward you will take me into glory. Whom have I in heaven but you? And earth has nothing I desire besides you. My flesh and my heart may fail, but God is the strength of my heart and my portion forever. Those who are far from you will perish; you destroy all who are unfaithful to you. But as for me, it is good to be near God. I have made the Sovereign LORD my refuge; I will tell of all your deeds."
So how can you begin to practically apply this to your life? First, and most important, is to do whatever you can to be unhindered in your worship of God and to repent from any false, idolatrous worship. Second, you probably need to retrain your thinking and speaking patterns. Are you telling of all of God's great and marvelous deeds? Or are you rehearsing – to yourself and to others – your perceived failures and the faults of others? (This is what you call "back-biting.") Third, you may need to practice giving your life away. Instead of waiting to be invited to an event, reach out to those who may have less (by any measurement) than you do. Instead of trying to hold back the sands of time and resenting those who are younger, try fulfilling the Titus 2 commands to mentor younger women. By seeking to serve other people, rather than your reputation, you will find a greater freedom! I would also suggest that you not try to tackle all of this on your own, but to seek the accountability, care, and encouragement of at least one older woman, if not several.
Have something to say about this article? Leave your comment via Facebook below!
advertise with us
Example: "Gen 1:1" "John 3" "Moses" "trust"
Advanced Search
Listen to Your Favorite Pastors