Singles Q&A: Evaluating Spiritual Maturity Before Dating
Carolyn McCulley, Author & Contributing Writer
Thursday, April 27, 2006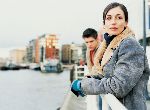 5. Commitment, as evidenced by keeping our promises and appointments and by  investing our time, talent, and treasure in our local churches (Proverbs 20:6; Proverbs 28:20; Luke 12:1-48).
6. Thankfulness and joy, as evidenced by our worship of God, peacefulness with others, and restraint of gossip, slander and backbiting (James 3:13-18; James 4:11-12; Philippians 4:4-8).
This is by no means an exhaustive list, but it is a start. For men, I would encourage you to consider the feminine qualities listed in Proverbs 31, Titus 2 and 1 Peter 3 when you are interested in a woman. These are specific virtues that godly women are to cultivate over the course of their lives, virtues that last far longer than outward appeal. For women, I would encourage us to consider the leadership and benevolent qualities of godly men listed in 1 Timothy 3:1-10 and Isaiah 32:1-8. (For a fuller explanation of why I recommend those passages, please read a previous column titled "What Is the Measure of a Man?")
Finally, I would encourage everyone to seek counsel of more mature Christians when considering a potential future spouse. The first question to ask is about ourselves – are we growing in maturity in order to be a blessing as a spouse? Where are the areas on which we should concentrate for change? Are there any areas in which we are blind to our own sin as we relate to others? After examining the planks in our own eyes, we are ready to consider the maturity of others and whether we are seeing them clearly. This is where prayerful, supportive counsel of those God has put in our lives (family, friends, pastors) is invaluable.
In all of this evaluation, however, we must not lose sight of the grace extended to us to change that has also been extended to others. We will never be perfect this side of heaven and neither will anyone we date/court or marry. We are not to look for perfection, but for the trajectory of a life lived for the glory of God. Hopefully we will be used by the Lord in marriage to spur one another on as the Holy Spirit conforms us degree by degree to the image of our Lord Jesus Christ.





Carolyn McCulley handles church and ministry relations for Sovereign Grace Ministries and is a member of Covenant Life Church in Gaithersburg, MD.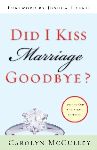 She is the author of  "Did I Kiss Marriage Goodbye? Trusting God with a Hope Deferred." (Crossway Books, a division of Good News Publishers). Carolyn welcomes your comments at info@carolynmcculley.com. Or visit her website or blog.

Your questions answered!  Carolyn will periodically answer Crosswalk.com reader questions in her Singles Q&A columns.  While we can't guarantee that each question will be answered, we do hope to hear from you!  Please send your questions regarding singleness and related topics to Carolyn at info@carolynmcculley.com. 
Have something to say about this article? Leave your comment via Facebook below!
advertise with us
Example: "Gen 1:1" "John 3" "Moses" "trust"
Advanced Search
Listen to Your Favorite Pastors