Singles Q&A: Is It Self-Pity or Grief?
Carolyn McCulley, Author & Contributing Writer
Wednesday, February 22, 2006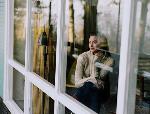 How is that possible? Let's consider again the difference between grief and self-pity. Self-pity turns our gaze inward, focusing only on ourselves. It says, "I am worthy of so much more! Why has this been withheld?!" It is a response of pride; therefore it is accompanied by an inconsolable, demanding spirit that fuels the emotion. Self-pity leads us to assume the worse: "Lord, don't you care?" (Luke 10:40; Mark 4:35-40). True Christian grief says, "I remember my affliction and my wandering, the bitterness and the gall. I well remember them, and my soul is downcast within me. Yet this I call to mind and therefore I have hope:  Because of the LORD's great love we are not consumed, for his compassions never fail. … Though he brings grief, he will show compassion, so great is his unfailing love. For he does not willingly bring affliction or grief to the children of men" (Lamentations 3:19-33).
In your question, you asked what my pastor would do if a single adult showed up in his office with these emotions. I can tell you exactly what he would do because I've been that single! (And this has been my experience with a number of my pastors, not just one.) First, they listen compassionately to my struggles. Second, they ask wise questions to help me discern my functional beliefs in any given situation – what I actually believe about God, myself, and others. Then they remind me of what is true because of the Cross, the reality of what lies ahead for every believer in the Lord Jesus Christ:  "Though our outer nature is wasting away, our inner nature is being renewed day by day. For this slight momentary affliction is preparing for us an eternal weight of glory beyond all comparison, as we look not to the things that are seen but to the things that are unseen. For the things that are seen are transient, but the things that are unseen are eternal" (2 Corinthians 4:16-18).
The bottom line is this:  If the wonderful, glorious promises of heaven and all that has been secured for us in the manifold mercy found at the Cross don't penetrate the fog of our grief, we can be sure self-pity has hardened our hearts. We simply will not escape trials in this life because we are still living with the consequences of the Fall – there are ramifications of sin everywhere we turn. But that's not the end of the story! Let's not get so focused on this brief life that we forget the best is yet to come – and it will never be taken away from us. We may receive marriage in this life, but it is a temporary gift. The gift of salvation is eternal, not due to our sin-stained merit but due to the Lord Jesus Christ's sinless merit. As he explained to His disciples about His crucifixion and resurrection:
"Are you asking one another what I meant when I said, 'In a little while you will see me no more, and then after a little while you will see me'? I tell you the truth, you will weep and mourn while the world rejoices. You will grieve, but your grief will turn to joy. A woman giving birth to a child has pain because her time has come; but when her baby is born she forgets the anguish because of her joy that a child is born into the world. So with you: Now is your time of grief, but I will see you again and you will rejoice, and no one will take away your joy" (John 16:19-22, emphasis added).
I hope these musings have encouraged you. There is a vast difference between being told to "get over it" and being equipped with the truth that helps us vanquish both self-pity and grief. My prayer is that this entry has accomplished the latter. I have no other counsel to offer, but I never tire of offering it.
Have something to say about this article? Leave your comment via Facebook below!
advertise with us
Example: "Gen 1:1" "John 3" "Moses" "trust"
Advanced Search
Listen to Your Favorite Pastors