Successful Singles Ministry: Men Growing Men
Kris Swiatocho, The Singles Network Ministries
Wednesday, July 25, 2012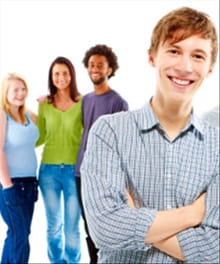 I also ask men to call/e-mail/text other men to invite them to our events and studies.

I often put men into small groups when discussing questions during our Sunday school class or events to give them time to bond. As women, we bond in the restroom.

I encourage men to hang out separately from the women. I try and get one man to be willing to be the point person for a ball game, dinner at a sports restaurant, camping or fishing trip. If he is the point person once, he may do it again.

I value their contribution of ideas and input for the ministry. I encourage their help.

I do less and ask them to do more. I talk less and allow them to talk more.

I celebrate even the tiniest of things they do in hopes it will encourage them to do more.
You see ladies, men know we will do it all because we have done it all. So in order to allow them to lead, we have to often let some things go. When men visit our ministries and see other men that look and appear like them, they are more likely to return. But if these men only see a group of cackling women—or worse case, attacking cackling women—they will turn and run. Please know it all takes time. But if you commit this to prayer and start encouraging the existing men to help in various areas that give them visibility, you will be on the right path. And you can't ever give up, ever.

What if you don't have any men who could step up? Well, sometimes our ministries only have unhealthy men or men who are simply not able to lead in any way (even after years of encouraging and training). These men either do not have the calling or are not mature yet themselves. So sometimes I will ask a married man to help out—either a pastor, deacon/elder or other church leader. Sometimes there is a really good teacher who is married that could come in and co-teach the class with the agreement to help grow the men. This could be a temporary situation. I have also gone to my church leaders to ask for help and prayer. If there is an assigned pastor to this ministry, I will ask that pastor to come in and be a visible man in the ministry. I have also asked this pastor to attend some of our events, again to show visibility and support to the ministry. At one church where I was on staff, they actually assigned a deacon and his wife to each of our Sunday school classes (whole church) for one Sunday a month. I asked this couple if they would be willing to teach that one Sunday, as well as help with following up with men. I also asked them to attend some of our events to help them be more visible to other men. Boy, what a difference it made.
Bottom line, in order to get healthier men in your singles ministry, you have to reach them and grow them through other healthy men. We as women can help. We can pray for our men, value how God has placed them in our churches and ministries to lead and foremost, step down in certain areas to allow men to step up. Ladies, I know you are willing to do whatever God wants you to do, but you will never know how much greater ministry is when it's co-led by a male. So put it to prayer and wait on God.

When he arrived and saw the evidence of the grace of God, he was glad and encouraged them all to remain true to the Lord with all their hearts (Acts 11:23).

**I know there are several male-led ministries that aren't growing. All ministries directed by women or men still need to be able to lead and grow other leaders so that the ministry will grow. Just because a ministry has a male leader or co-leader does not mean guaranteed success. Co-leadership is simply the best design to reach all singles for Christ.

Have something to say about this article? Leave your comment via Facebook below!
advertise with us
Example: "Gen 1:1" "John 3" "Moses" "trust"
Advanced Search
Listen to Your Favorite Pastors