The Measure of a Man
Carolyn McCulley, Author & Contributing Writer
Wednesday, October 26, 2005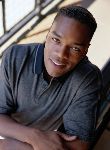 I'm Safety Sister – the woman every single guy feels safe to talk to. It's a development I didn't expect as a result of a book I wrote for single women. Now I'm a repository of advice for single men everywhere who want to figure out what to do with a woman they are interested in.

My counsel always boils down to the same three words:  Talk. To. Her.  Yes, it's a risk to communicate whatever level of interest you have and ask her if she's interested in exploring anything further. Yes, you might get rejected. Yes, you should have to answer for your behavior toward her to her pastor, father, or friends. But that's what masculinity is all about: risk and reward. And we ladies want to encourage the men around us to be men and take risks. That's how you express trust in God. We express trust in God by waiting on you.
 
So, gentlemen, that's the extent of my counsel to you. Now I turn my attention to the ladies … so that we can talk about you. Here's a question I recently received from a young woman in her early 20s:
Last night my sister and I were jokingly talking about things guys do that are so cute. And they were little things, like when their hair is messed up, etc. But then we started talking about how attractive it is when a guy actually pays attention to you when you're talking, when he asks you questions, or actually works hard to get to know you. I had to stop at that point because I was wondering if our expectations of men are too low. Maybe it's because my sisters and I have been watching "Pride & Prejudice" that I have started thinking that these "amazing" guys who actually listen to a woman, open a door for her, or treat her with chivalry shouldn't be considered the cream of the crop –- but merely normal gentlemen. Do you think I'm being idealistic?
(One more aside to the guys: Note the "Pride & Prejudice" reference.  This is important. Seriously. If you want to understand most women, connect with Jane Austen.)
The Man at the Gates
Where should our expectations be? Last month's column addressed a particular challenge to women when it comes to guarding our hearts as we hope for certain relationships. I called it "dating in your mind." And I promised that this month we'd explore how to wisely evaluate any man we're interested in. So let's look at what the Bible says about the husband of a woman of noble character, the Proverbs 31 woman.
Proverbs 31:23 (ESV) says, "Her husband is known in the gates, when he sits among the elders of the land." To say someone "sits at the gates" was shorthand for saying he was a man of influence, a community leader who was worthy of respect. This phrase was derived from the architecture of Israelite cities because city gates were the focal point for social and commercial activity, including legal and business matters. For Christians today, the men at the gates are those whom God has given to lead the church -- pastors and elders. Because Scripture lists character requirements for those leaders, which are required of all believers, those requirements can be trustworthy standards by which we can evaluate the men in our lives today. 1 Timothy 3:1-10 (ESV, emphasis added) says:
The saying is trustworthy: If anyone aspires to the office of overseer, he desires a noble task.  Therefore an overseer must be above reproach, the husband of one wife, sober-minded, self-controlled, respectable, hospitable, able to teach, not a drunkard, not violent but gentle, not quarrelsome, not a lover of money.  He must manage his own household well, with all dignity keeping his children submissive, for if someone does not know how to manage his own household, how will he care for God's church?  He must not be a recent convert, or he may become puffed up with conceit and fall into the condemnation of the devil.  Moreover, he must be well thought of by outsiders, so that he may not fall into disgrace, into a snare of the devil. Deacons likewise must be dignified, not double-tongued, not addicted to much wine, not greedy for dishonest gain.  They must hold the mystery of the faith with a clear conscience.  And let them also be tested first; then let them serve as deacons if they prove themselves blameless. 
Have something to say about this article? Leave your comment via Facebook below!
advertise with us
Example: "Gen 1:1" "John 3" "Moses" "trust"
Advanced Search
Listen to Your Favorite Pastors