The Measure of a Man: Becoming a Disciplined Man
Gene A. Getz, Author
Wednesday, November 17, 2004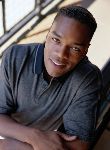 Anyone who has done much counseling is well aware of how these three dimensions interrelate. When we are not functioning well physically, it affects both our psychological and our spiritual lives. When we are not functioning well mentally and emotionally (our psychological dimension), it affects our physical and spiritual lives. And when we are out of God's will spiritually, it affects us physically and psychologically.

Maintaining Physical and Psychological Health

When you feel depressed and God seems far away, it's important to determine your physical and emotional condition. Are you exercising regularly? Are you getting enough rest? Are you experiencing any chemical imbalances? What about your hormone levels? This is why it is important to get a complete physical examination at least once a year.

I remember a seminary student coming to me one day having serious doubts about the existence of God. Here was a man preparing for the ministry, and yet he was having difficulty believing in the most important truth in Christianity.

After listening to him share his thoughts and feelings, I asked him how much sleep he had been getting. He had been studying night and day trying to unravel and understand some of the mysteries in the Scriptures. At that point, I asked him to eat a good meal and then to go back to his room and go to bed and sleep as long as he could sleep.

Several days later, the same man came back to see me. Guess what? His spiritual doubts were gone, simply because he had overcome his physical and psychological exhaustion. In many respects, he was just like Elijah, who, after his great victory over the prophets of Baal, wanted to die. His thinking became horribly distorted. He was depressed and disillusioned. God's prescription for bringing healing to Elijah was in essence what I suggested to this young student. God fed Elijah several good meals and then allowed him to sleep. Several days later, Elijah was a different man (see 1 Kings 19:1-8).

Maintaining Spiritual Health

It's also true that as Christians we can experience many of the symptoms just mentioned if we're violating God's will. We lose our appetites; we can't sleep well; we are depressed, edgy and impatient. The problem may be that we're experiencing real guilt over our sins, which is affecting both our psychological and physical well-being.

I knew of a Christian man who was committing adultery with a divorced woman. There is no question that he had a sensitive conscience. In his heart, he wanted to be a strong, disciplined Christian, but he knew he was disobeying God. To complicate his guilt, he also knew that he never intended to marry this woman.

The end result of this man's sin was extreme depression — so much so that he couldn't function well at his job. Normally a high-energy person, he lost his desire to achieve. Though he had experienced several other stressful crises in his life, the main cause of his depression seemed to be his sin of not living out God's will for his life. When he confessed his sin and refocused his spiritual life, the dark cloud that shrouded his soul disappeared.

Conditioning and Concentration

We don't really know who wrote the book of Hebrews, but whoever it was also used the Greek and Roman games to illustrate and describe the disciplines involved in living the Christian life:
Therefore, since we have so great a cloud of witnesses surrounding us, let us also lay aside every encumbrance and the sin which so easily entangles us, and let us run with endurance the race that is set before us, fixing our eyes on Jesus, the author and perfecter of faith (12:1-2).
Have something to say about this article? Leave your comment via Facebook below!
advertise with us
Example: "Gen 1:1" "John 3" "Moses" "trust"
Advanced Search
Listen to Your Favorite Pastors