The Men in Christ's Life: Peter
Kris Swiatocho, The Singles Network Ministries
Thursday, November 05, 2009

Peter taught me just because Jesus is with me, doesn't mean the storm stops. Jesus would grab Peter and save him, and they would both walk back to the boat (during the storm). Isn't this cool! I mean, Jesus is telling us all that we HAVE to go through storms. Pain is part of this life—fear, frustration, the unknown—but the difference is HE IS WITH US. Just because we yell out to God doesn't mean the junk we are going through stops. It just means we aren't alone going through it. So know this. How should we handle life storms? How should we handle our stress, our frustration our aggravations our disappointments?
And when they climbed into the boat, the wind died down (Matthew 14:32).
11. Peter was a witness to others.
Peter's friends (other disciples) and maybe even some on the shore saw what Peter did. They witnessed him speaking to Jesus, stepping out and falling. They also witnessed what he did next. Peter showed them that even when we fail, we can quickly ask for forgiveness by putting our focus back on the Lord and be right with God again.
Too many times in my life I have been Peter in the storm, but instead of going to God with all things I go to friends or family first. Don't get me wrong; we need our friends and family to help us. God does speak through them. My point is that I would go to them first versus God. If Peter had yelled out to his friends first, would they have been able to help him? Could they have thrown a rope fast enough? What if one of the guys jumped in to help Peter? With such a storm, they might have both drowned. Bottom line, Peter chose what God wants: us to choose him.
Then those who were in the boat worshiped him, saying, "Truly you are the Son of God" (Matthew 14:33).
Peter, may sometimes be referred to as the one with the mouth, the one who didn't trust the Lord (Matthew 26:34), the one who took his eyes off of Jesus. But he was also the one who has inspired millions of people to step out of their comfort zones, to speak up when others say nothing, to be willing to let others see his failure and to also see his success.
So who are you compared to? Who would you like to be compared to?

Jesus, I pray that each one who has reads this article would choose to be compared to you. That each day, as you mold us, that we would become more and more like you. Thank you Lord for you unconditional love. For your grace. For your sovereignty. Amen.
---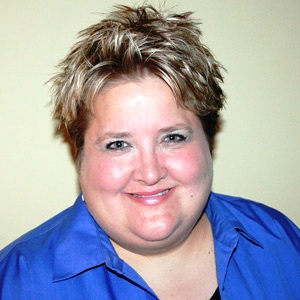 Kris Swiatocho
is the President and Director of
TheSinglesNetwork.org Ministries
and
FromHisHands.com Ministries
. Kris has served in ministry in various capacities for the last 20 years. An accomplished trainer and mentor, Kris has a heart to reach and grow leaders so they will in turn reach and grow others. She is currently working on her third Bible study,
From the Manger to the Cross: The Men in Jesus' Life
. Her second Bible study,
From the Manger to the Cross: The Women in Jesus' Life,
was published last fall and is available on her websites. Her first book,
Singles and Relationships: A 31-Day Experiment
, was co-authored with
Dick Purnell
of
Single Life Resources
.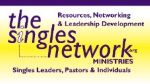 TheSinglesNetwork.org Ministries
helps churches, pastors and single adult leaders evaluate, develop and support their single adult ministries through high-energy speaking engagements, results-oriented consulting and training and leadership development conferences and seminars.
Click here
to request a FREE
"How to Start a Single Adult Ministry"
guide.

FromHisHands.com Ministries
is Kris's speaking ministry. If you've ever heard her speak, you know that Kris is the kind of speaker who keeps the crowd captivated, shares great information and motivates people to make a difference in the lives of those around them! She speaks to all church audiences on everything from "first impression" ministry to women's topics to singles and young adults. She can speak on a Sunday morning, at a woman's retreat or for a single adults conference. Bring Kris to your church today!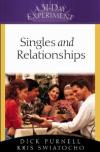 Singles and Relationships by Kris Swiatocho and Dick Purnell
Many singles are Christians who wonder if God will ever bring a mate their way or if they should just stop focusing on a future with a marriage partner and live the single life to the fullest. Kris Swiatocho and Dick Purnell offer solid biblical answers for singles in this newest title in Dick's popular 31-Day Experiment Bible study.





Have something to say about this article? Leave your comment via Facebook below!
advertise with us
Example: "Gen 1:1" "John 3" "Moses" "trust"
Advanced Search
Listen to Your Favorite Pastors