The Power of a Woman's Life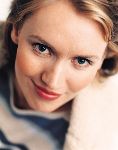 In Bellavista, a Colombian prison in Medellín, more than 6,000 inmates are crammed into a prison designed to hold 1,500.  "Up until (14) years ago when the Bible studies began, Bellavista was known for its violence – there was an average of two murders a day within the prison walls … as lives are being transformed, the killings are slowing," she said.  Only seven inmates were murdered from 1990 to 1997.  Jeanine risks death daily, but she does not keep that from stopping her.  For as she says, "Security is not found in the absence of danger, but in the presence of Jesus."  More than 500 inmates are currently studying Scripture at the prison and literally thousands have been saved through the ministry Jeanine started.  She is their ezer.  The ezer to many in Colombia.
Our dear friend Carol has a bright mind and a keen intellect.  A favorite among her professors, she graduated from an Ivy League university at the top of her class.  Her mother is a professional, her father a university professor, her sister a physician, and her brother is finishing a law degree.  The sky is the limit for Carol.  She reads constantly.  She is aware of international events and analyzes world trends.  She plans her days so as not to miss National Public Radio broadcasts.  And she just gave up what looked like a golden career move to stay at home full time with her newborn son.
There is nothing on earth Carol would rather do – yet it was an incredibly difficult decision to make.  Her family doesn't understand; she feels she has let them down.  She has hopes and desires to pursue a higher education.  There is much that she wants to do, to learn, to experience.  She has given up so much of her own life in order to bring life to her little boy.  Learning to mother her child is requiring more of her heart and soul than she thought possible.  God called Carol to the high position of mothering, and she is choosing to die a thousand small deaths to her self every single day while at the same time falling ever more in love with her son.
Carol chose to say, "yes" to God and followed his lead into the hidden life of a stay-at-home mom.  God is meeting her there.  In the hiddenness, she is discovering the holy.  And she is playing the most irreplaceable, essential, powerful, life-impacting role imaginable.  As G.K. Chesterton wrote,
To be Queen Elizabeth within a definite area, deciding sales, banquets, labors, and holidays; to be Whitely within a certain area, providing toys, boots, cakes, and books; to be Aristotle within a certain area, teaching morals, manners, theology, and hygiene; I can understand how this might exhaust the mind, but I cannot imagine how it could narrow it.  How can it be a large career to tell other people's children about the Rule of Three, and a small career to tell one's own children about the universe?  How can it be broad to be the same thing to everyone and narrow to be everything to someone?  No, a woman's function is laborious, but because it is gigantic, not because it is minute. (What's Wrong with the World)
On Ellie Claus's seventeenth birthday, she crossed the finish line at the Junior Iditarod Champion – a 150-mile dogsled race through the Alaskan wilderness.  Ellie lives in "the bush," the outback of Alaska where she has grown up with the untamed wilderness as her backyard.  It has been her dream to compete in the full-fledged Iditarod Trail Sled Dog Race, a 1,150-mile cross-country trek from Anchorage to Nome.  (You have to be eighteen to run the Iditarod.)  Polar bears prowl part of the route.  Wolves, too.  Mushers are sometimes attacked by moose.  Temperatures can dip to seventy degrees below zero.  Competitors run the nine-to twelve-day race alone, without any outside assistance, on just a couple of hours' sleep a day.
Have something to say about this article? Leave your comment via Facebook below!
advertise with us
Example: "Gen 1:1" "John 3" "Moses" "trust"
Advanced Search
Listen to Your Favorite Pastors