The Power of a Woman's Life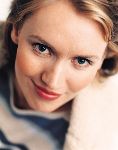 Ellie is a petite, darling young woman you'd picture more at home at a prep school or on a dance team than running the dangerous Iditarod.  But Ellie's heart is alive and passionate, thanks to her love of God.  She is willing to take enormous risks to become the woman that she is meant to be.  In 2004, twelve days after she turned eighteen, Ellie became the youngest person (man or woman) to run the Iditarod.  She crossed the finish line after eleven days, nineteen hours, and twenty-four minutes, finishing forty-fifth out of a field of eighty-seven.  Her grandmother runs marathons (twenty to date) and her mom guides backcountry skiing in Alaska.  Women of adventure, each of them!
My friend Tammy has been a leader in women's ministry for decades.  She is a gifted woman, totally sold out to God.  And a few years ago, God invited her to come away with him and sit at his feet.  Alone.  He called her to leave her position on the church staff.  He called her to quit leading her small group, her Bible study, her accountability group.  He asked her to become a woman of "one thing" – to become a Mary, a woman devoted to worship.  To minister to the heart of God.
Tammy chose to say, "yes" to God and followed his lead into the secret realm of his heart.  Her friends thought she was nuts.  The church leaders chastised her publicly for abandoning the Great Commission.  She was accused and misunderstood.  It hurt.  But God had captured Tammy's heart and has been capturing it ever more deeply since.  She has been captivated by his beauty.  And his radiant beauty shines forth from her countenance.
Tammy became a worshiper and her life of pouring her adoring devotion onto Jesus has become a beacon and a call to countless women to do the same – to attain to the high and holy calling of ministering to the heart of God and to discover ever more the treasure of who he is.  I am one of those women who have been changed by her life.  Tammy is playing her amazing, irreplaceable role very well.
Kathleen felt the call of God to become a doctor early in her life.  As the daughter of an ob-gyn she was exposed early and often to the cost paid by doctors and their families – the long hours, the sleepless nights, the inconvenient emergencies.  Kathleen has also been captured by the call of Christ to third world countries.  She is pursuing her medical degree overseas so that she can play her irreplaceable role as a missionary doctor, bringing physical healing through her expertise and spiritual healing through her God.
You see, our true places as women in God's Story are as diverse and unique as wildflowers in a field.  No two look quite the same.  But we all share certain spheres of influence to which we are called to be an ezer.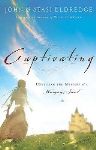 Reprinted by permission of Thomas Nelson, Inc., Nashville, TN., from the book entitled "Captivating:  Unveiling the Mystery of a Woman's Soul"; © 2005 by John & Stasi Eldredge.  All rights reserved. 
John Eldredge is the founder and director of Ransomed Heart™ Ministries in Colorado Springs, Colorado, a fellowship devoted to helping people recover and live from their heart.  John is the author of numerous books, including "Epic", "Waking the Dead", "Wild at Heart", "The Sacred Romance" and "The Journey of Desire."  John lives in Colorado with his wife, Stasi, and their three sons, Samuel, Blaine and Luke.  He loves living in the Rocky Mountains so he can pursue his other passions, including fly-fishing, mountain climbing and exploring the waters of the West in his canoe.
Stasi Eldredge, is the co-leader of the women's ministry of Ransomed Heart™ and is passionate about women discovering their identity as the Beloved of Christ.  Stasi is drawn to the beauty of the West and would more likely be found outside adventuring than inside tending her home.  She loves her family, bubble baths, deep conversations, the wind, her dog, Scout, someone else doing the dishes, a good movie, a good cry, a horse named Cora and "most of all, how God loves and surprises me by continuing to come for my heart in amazing and intimate ways."
Have something to say about this article? Leave your comment via Facebook below!
advertise with us
Example: "Gen 1:1" "John 3" "Moses" "trust"
Advanced Search
Listen to Your Favorite Pastors