The Women in Christ's Life: Anna, The Prophetess
Kris Swiatocho, The Singles Network Ministries
Wednesday, January 18, 2006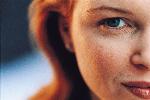 Therefore, since we are surrounded by such a great cloud of witnesses, let us throw off everything that hinders and the sin that so easily entangles, and let us run with perseverance the race marked out for us. Let us fix our eyes on Jesus, the author and perfecter of our faith, who for the joy set before him endured the cross, scorning its shame, and sat down at the right hand of the throne of God. Consider him who endured such opposition from sinful men, so that you will not grow weary and lose heart.
— Hebrews 12:1-3
2. She did what God told her to do.
Anna was told by God what to do and she did it. How about you? Has God told you to do something but you are afraid? Lazy? Being disobedient? The blessings of being obedient far outweigh the blessings of staying safe.
Each one should use whatever gift he has received to serve others, faithfully administering God's grace in its various forms. If anyone speaks, he should do it as one speaking the very words of God. If anyone serves, he should do it with the strength God provides, so that in all things God may be praised through Jesus Christ. To him be the glory and the power for ever and ever.
— 1 Peter 4:10-11
3. She taught me about being strong.
Despite her husband's death, she exemplified that even in the worse of circumstances God is with us. She taught me that you can be used by God no matter who you are, what situation you're in – married or single, rich or poor.
Though I walk in the midst of trouble, you preserve my life; you stretch out your hand against the anger of my foes, with your right hand you save me. The LORD will fulfill his purpose for me;  your love, O LORD, endures forever – do not abandon the works of your hands.
— Psalm 138:7-9
4. God provided for Anna.
Anna knew from past experience that the Lord answers prayers. Being a widow, Anna, had to rely on others to feed and clothe her. God provided for her. Wow, this means God is going to provide for you.
My steps have held to your paths; my feet have not slipped. I call on you, O God, for you will answer me; give ear to me and hear my prayer.
– Psalm 17:5-6
5. Fasting produces results.
Recently I spoke at a church where everyone was doing the "Daniels Fast" ... eating only fruit, vegetables and nuts. Although I sure some were tempted to go off the fast, there seem to be an ease to doing it. Well, as a body of believers, it is always easier to do things together. However, Anna fasted all alone. What strength she must have had to do this. She truly didn't care what "man" thought, but what God thought. Have you ever tried to fast? I once fasted my TV. I felt it was an addiction so I cut the cord three times, only to re-wire it. Fasting is more difficult than it seems.
Paul and Barnabas appointed elders for them in each church and, with prayer and fasting, committed them to the Lord, in whom they had put their trust.
— Acts 14:22
6. She was committed.
Anna was committed to telling everyone about the coming Savior, no matter how long it was going to take.
We can rejoice, too, when we run into problems and trials, for we know that they are good for us – they help us learn to endure. And endurance develops strength of character in us, and character strengthens our confident expectation of salvation. And this expectation will not disappoint us. For we know how dearly God loves us, because he has given us the Holy Spirit to fill our hearts with his love.
— Romans 5:3-5
7. She had a lot of courage.
I am sure Anna spoke to some people that didn't want to hear. But she kept moving forth, telling about Christ coming. She had courage to do this alone.
Have something to say about this article? Leave your comment via Facebook below!
advertise with us
Example: "Gen 1:1" "John 3" "Moses" "trust"
Advanced Search
Listen to Your Favorite Pastors